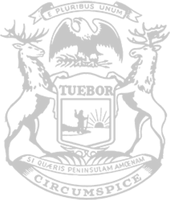 Rep. Schroeder: Plan from House Republicans to guide Michigan through remainder of pandemic a 'good starting point' to partner with governor
County-level data would drive decision-making in response to virus
Rep. Andrea Schroeder today said a plan soon to be introduced in the Michigan House offers a framework to improve the state's response for the remainder of the COVID-19 pandemic.
The plan detailed by a group of House Republicans is designed to provide more certainty and control during the pandemic. Science-based, county-level data would guide decisions to keep people healthy and determine appropriate COVID-19 restrictions within local communities.
Schroeder said partnership between the Legislature and Gov. Whitmer is vital, especially after the recent Michigan Supreme Court ruling striking down the governor's COVID-19 executive orders as unconstitutional.
"People expect and deserve all of state government to work together and do the right thing for Oakland County and the entire state of Michigan – at all times, but especially during a health crisis like the COVID-19 pandemic," said Schroeder, of Independence Township. "This plan should be a good starting point for the Legislature and the governor to come together and improve the state's response to COVID-19 moving forward – keeping people healthy and re-energizing communities based on virus activity within individual counties. We must work together, and that work must begin with renewed passion and energy right now."
Dr. Timothy O'Neill of the Clarkston Medical Group said any COVID-19 response plan must include "clearly measurable science-based metrics reported with simplicity, clarity and consistency – and a key metric must prominently feature hospital capacity and a community's ability to deal with a surge."
Schroeder noted the plan detailed this week attempts to do just that. When the data supports it, local public health experts will have the option to modify their COVID-19 policies at the county-level – potentially loosening state limits on gathering sizes, restaurant capacity and other measures that would remain in place in other counties. Health thresholds allowing local decision-making would be based on five clear scientific metrics:
Case rate. The number of confirmed community spread cases over a 14-day period is below 55 cases per 1 million people.
Positivity rate. The rate of positive tests related to community spread over a 14-day period must be below 5 percent.
Surge and hospital capacity. Hospitals must be able to handle a 20 percent surge in admissions or patient transfers, and they must be below a 25 percent hospitalization increase in the previous 14 days.
Sufficient PPE supply. Local health facilities must have at least a two-week supply of personal protective equipment on hand.
Ability to test for COVID-19. Counties must be able to test 15 people per 10,000 residents per day, and turn around test results in three days or less.
If the data indicates a county is no longer meeting these COVID metrics, intervention strategies would immediately go into effect.
"This plan takes politics right out of the equation – because politics should never play any role in the decisions that affect our health, lives and livelihoods like the response to COVID-19 does," Schroeder said. "This plan offers clear guidance to move the state forward based solely on science."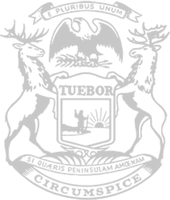 © 2009 - 2021 Michigan House Republicans. All Rights Reserved.
This site is protected by reCAPTCHA and the Google Privacy Policy and Terms of Service apply.