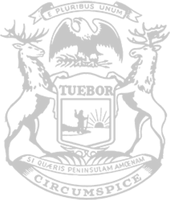 Rep. Schroeder: Michiganders deserve more accountability, integrity from state government
Rep. Andrea Schroeder today announced she is helping introduce a sweeping bipartisan plan aimed at dramatically improving ethics and transparency laws for state government officials.
The broad package raises ethical standards, establishes financial disclosure requirements, and cracks down on conflicts of interest. It also reinforces the House's call for more transparency by making the governor's office and the Legislature subject to open records laws.
"People want higher standards and real accountability from their elected officials – that's why I am helping to introduce this plan," said Schroeder, of Oakland County's Independence Township. "People are sick and tired of political games and government officials focusing on deals that help themselves instead of the communities they represent. These reforms should be put into state law once and for all to help restore the people's faith in their state government."
Some of the reforms included in the package already have begun advancing in the state Legislature, including the expansion of the Freedom of Information Act and changes to make the "lame duck" session more transparent and bipartisan.
Other reforms introduced in the plan include restrictions on gifts, more disclosure related to lobbying, and new penalties for state legislators who act unethically. The reforms include a permanent, independent ethics committee in the Legislature to investigate complaints and ensure compliance.
Schroeder's bill would ban out-of-state lobbying by legislators. Other measures would prohibit legislators and state department heads from becoming lobbyists until two years after the end of their term or tenure. Michigan is one of just 12 states with no set waiting period before a legislator can become a lobbyist.
"Michigan is behind the times in adopting common-sense restrictions on lobbying and in establishing ethics standards for state officials," Schroeder said. "That's got to change – and it will take real reforms like these to make a real difference."
The measures will be formally introduced in the state House this week. A full list of the reforms is available here.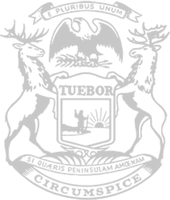 © 2009 - 2021 Michigan House Republicans. All Rights Reserved.
This site is protected by reCAPTCHA and the Google Privacy Policy and Terms of Service apply.