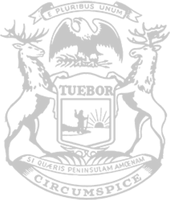 Rep. Schroeder: A plan to help 'Save Our Students' from suicide
RELEASE
|
September 29, 2020
This column written by Rep. Andrea Schroeder was originally published in The Oakland Press on Sept. 25th:
Nikolai Miller was a loveable, normal kid like so many others across Michigan. He played the viola in the orchestra, enjoyed tinkering with cars and trucks, and loved fishing.

He was also quietly struggling. On June 20, 2019, the 15-year-old hanged himself in his Oakland County bedroom. It left our community brokenhearted and wondering what we could do to help kids cope with the depression, anxiety and stress that affects so many at such a young age.

It was not the first time, and sadly, not the last we have felt this overwhelming sense of loss and helplessness. Suicide is the second-leading cause of death among Michigan young people aged 10 to 24. The rate among teens has risen in recent years.

Soon after Nikolai's death, I met his parents, Kris and Joe Miller. They had an excellent idea about how to help. Together, we worked with our community schools – in Clarkston and Waterford — to put stickers with a suicide and crisis hotline number on every one of the roughly 10,000 student identification cards issued to kids in grades 6 through 12.

It's an idea that could help young people not just in our community but throughout Oakland County, and the entire state of Michigan. That's why I introduced House Bill 5482 – the 'Save Our Students' plan.

This plan would require schools that issue student identification cards to include a crisis and suicide prevention hotline on each card for students grades 6-12. The hotlines must be staffed 24 hours a day, seven days a week — and can be local, statewide, or national depending on the needs of the school district. It's not a mandate; it would apply only to schools already choosing to issue ID cards.

The plan also would encourage schools to post information about preventative services around their buildings and on their websites. The idea behind the legislation is simple – get the resources communities already have available into the hands of kids so they literally have it at their fingertips when they need help the most.

This plan would help kids realize they have options and places to turn for help. It could start conversations that might provide positive turning points for families.

The 'Save Our Students' plan has made significant progress. The legislation was unanimously approved in the Legislature this week, and is awaiting review by the governor.

We must finalize this plan and put it into state law for kids like Nikolai Miller.

He would have celebrated his 16th birthday in June. Instead, his family and friends mourned while marking the first anniversary of his death.

It is my firm belief that – if the 'Save Our Students' plan becomes law – our state will have fewer lives that end as Nikolai's did.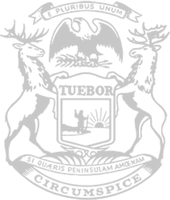 © 2009 - 2021 Michigan House Republicans. All Rights Reserved.
This site is protected by reCAPTCHA and the Google Privacy Policy and Terms of Service apply.