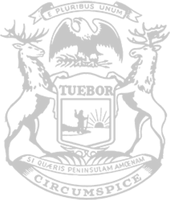 Rep. Schriver Digital Newsletter: 05/03/2023
Dear Neighbor,
It was extremely helpful to hear from many of you on April 28th and am looking forward to hearing more from you this Friday, May 5th!  This week, I'd like to offer some insight into what's coming up:
SB147 – Require Employers to Fund Abortion Coverage for Employees
Based on our research, SB147 would require employers who provide health care coverage for employee pregnancies and childbirth to also provide health care benefits for elective abortions that take place.
The Elliott Larsen Civil Rights Act (ELCRA) says that an employer cannot "treat any individual affected by pregnancy, childbirth, the termination of a pregnancy, or a related medical condition differently for any employment-related purpose from another individual who is not so affected but similar in ability or inability to work, without regard to the source of any condition affecting the other individual's ability or inability to work."
Additionally, the ELCRA states that an employer shall not "discriminate against a person on the basis of sex with respect to a term, condition, or privilege of employment, including, but not limited to, a benefit plan or system." [MCL 37.2202(1)(c).]
This bill changes the definition of "sex" to "include, but not limited to, pregnancy, childbirth, the termination of a pregnancy, or a related medical condition."
Freedom of religion, as spelled out in our Constitution, prohibits the state from requiring small businesses or a religious organization to fund late-term abortions.  This proposal would force all Michigan employers, including religious organizations, to fund elective abortions as part of the benefits package offered to their employees. 
Some other major issues with the bill: 
State law can sometimes have a higher threshold of minimum standards than federal law.  Title VII gives employers leeway in this area; however, this law is written from the perspective of "an employer shall not" – which could allow Senate Bill 147 to supersede federal law.
There is no distinction in Elliott Larsen between an employer who pays an insurance company to provide an benefit plan to its employees and an employer who provides self-insured coverage.  It looks like this law would transform all benefit plans. 
There is no way for churches or religious institutions to "opt out" of this law.  There may be a federal law defense for church employers, but only as to "ministerial employees" like ministers and teachers actually teaching the faith, as described in federal caselaw in Hosanna-Tabor.
Employers with a "freedom of conscience objection" would likely risk all the legal costs associated with defending their beliefs.  If such an employer refuses to comply with the Elliott Larsen Civil Rights Act (ELCRA), the employee could file a complaint with the Michigan Department of Civil Rights, and the employer would have to pay the cost of litigating whether or not they have a First Amendment defense to protect the employer's employment decision. 
Employers who provide health care coverage for their employees' pregnancies and child birth could also be forced to provide health care benefits for their employees' elective abortions – including "abortion leave" for their team members. 
According to a Wall Street Journal article, companies forced to pay for employee abortions have scaled back on other benefits.  For example, a survey of 3,000 employers found only 35% now offer paid maternity leave benefits beyond what is mandated by federal law, down from 53% in 2020.  For a practical example of consequences caused by these policies, the video streaming platform Hulu (48 Million Users) cut its parental leave policy from 20 weeks down to just 8 weeks – a 60% reduction.[1]
Your feedback is extremely important to me.  Please reach out to me through phone/email/letter with any desires and concerns you have related to the full scope of my position as your State Representative!
Sincerely,
Josh Schriver

State Representative
Michigan House District 66
CONTACT REPRESENTATIVE SCHRIVER
(517) 373-0839    
[email protected]
www.RepSchriver.com
Stay in the loop with the latest from Rep. Schriver here.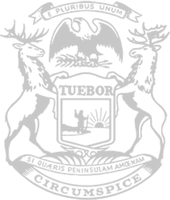 © 2009 - 2023 Michigan House Republicans. All Rights Reserved.
This site is protected by reCAPTCHA and the Google Privacy Policy and Terms of Service apply.