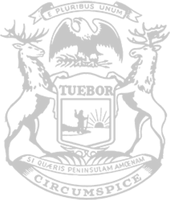 Rep. Schmaltz working to ensure religious beliefs are respected in updated civil rights law
State Rep. Kathy Schmaltz is helping sponsor a plan to ensure that religious freedoms are protected alongside the civil rights of all Michiganders.
Schmaltz, R-Jackson, recently voted to expand the state's Elliott-Larsen Civil Rights Act to ensure all Michiganders are treated fairly. However, she also wants to make sure churches, mosques, synagogues, religious schools, and other faith-based organizations are not forced by state laws to perform duties that violate their religious beliefs.
"We should all be able to agree that all citizens deserve to be treated with kindness, dignity, and respect," Schmaltz said. "Just as many other states have, we can and should enshrine protections for sexual orientation into our civil rights laws without ignoring the importance of others' constitutional rights."
Earlier this month, prior to voting in favor of Senate Bill 4, which prohibits discrimination on the basis of sexual orientation or gender identity, Schmaltz offered an amendment to the legislation that would have recognized the rights of religious schools and other organizations to freely practice their faith.
"While my initial amendment was not adopted, I continue to reach across the aisle to try to find common ground," Schmaltz said. "This should not be a partisan issue. In fact, the idea of protecting religious liberties alongside civil rights is consistent with what numerous other states have done, including California, New York, Massachusetts and Oregon."
The new legislation Schmaltz has co-sponsored, House Bill 4345, has more than 30 other co-sponsors in the House. The bill will reinforce existing constitutional religious liberty protections and provide additional legal clarity for religious organizations after the recent revisions to the Elliott-Larsen Civil Rights Act.
"We must make sure that the fundamental right to freely practice one's religion is not forgotten," Schmaltz said. "Including religious expression will bring us more in line with other states and ensure that religious schools and organizations throughout Michigan are not punished for holding true to their own beliefs."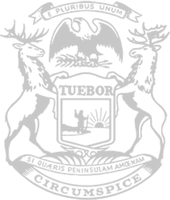 © 2009 - 2023 Michigan House Republicans. All Rights Reserved.
This site is protected by reCAPTCHA and the Google Privacy Policy and Terms of Service apply.