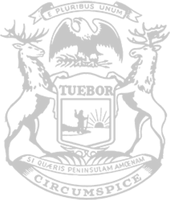 Rep. Schmaltz votes to support Jackson area workforce
State Rep. Kathy Schmaltz on Wednesday voted to approve a significant state investment that will bring a new Ford electric vehicle battery plant to Marshall.
Schmaltz, of Jackson, said the project will create 2,500 jobs that are located just a short drive away from her community.
"Well-paying jobs like these are in high demand in our community," Schmaltz said. "The positions created by this project will range in salary from about $42,000 to $104,000 a year. Even the lowest-paid workers at this facility will earn a rate that's nearly double what many people in the Jackson area make in a year."
The 2020 median income level for individuals in Jackson was $23,435, according to the U.S. Census Bureau. The median household income was just $37,192 that same year.
According to the Michigan Economic Development Corporation, nearly $30 billion in new personal income is expected to be generated by the direct, indirect, and induced jobs that the Ford battery plant will create over the next 20 years.
Earlier this month, the Michigan Strategic Fund approved using $210 million from the state's Strategic Outreach and Attraction Reserve (SOAR) fund to help secure the project. In addition to the SOAR funding, the Michigan Strategic Fund approved a Renaissance Zone property tax break for the project worth about $772 million over a 15-year period.
On Wednesday, Schmaltz and the Michigan House approved House Bill 4016, which includes an additional $800 million for site development, including investments in road improvements, the fiber optics network, water and wastewater infrastructure, and more.
"Infrastructure investments like these are key to not only landing Ford, but other large manufacturers as well," Schmaltz said. "I'm hopeful that this will be just the first of many new employers who choose to invest in our region, and that the ripple effects of these investments will be felt by small businesses nearby."
Schmaltz noted that safeguards are in place to protect public tax dollars spent on all SOAR projects and ensure a good return on investment. SOAR funding is only distributed once companies meet agreed-upon milestones. Provisions also allow the state to collect repayment if commitments are not honored.
"I will keep a close eye on this project to hold everyone accountable," Schmaltz said. "I don't want a single taxpayer dollar to go to waste."
###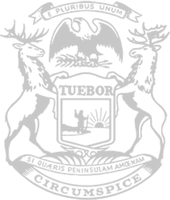 © 2009 - 2023 Michigan House Republicans. All Rights Reserved.
This site is protected by reCAPTCHA and the Google Privacy Policy and Terms of Service apply.