Rep. Schmaltz spearheads plan to cut taxes for retired corrections officers
State Rep. Kathy Schmaltz is working on a solution to ensure the men and women who spend their careers working in Michigan's state prison system receive the same tax cuts approved earlier this year for corrections officers employed at county jails.
Earlier this year, the state enacted a comprehensive plan to cut taxes for Michigan retirees. Included in that measure was a policy that allows retired police, fire, and corrections employees to fully deduct their pensions from the Michigan income tax. The corrections officers included under the plan, however, only involve those employed by a county sheriff. Schmaltz's plan ensures those who retire from the Michigan Department of Corrections are not left behind.
"The corrections officers in our state prisons have grueling, high-pressure jobs guarding our prisons and protecting our communities," said Schmaltz, R-Jackson. "The men and women who dedicate their careers to this work deserve our unwavering appreciation for their dedication, resilience, and commitment to maintaining order, safety, and rehabilitation."
House Bill 4578, introduced by Schmaltz this week, will allow MDOC retirees to keep all of their hard-earned pensions each year by fully exempting their pensions from the state income tax.
The plan was referred to the House Tax Policy Committee for consideration.
###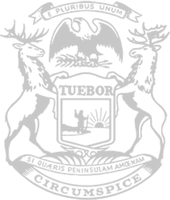 © 2009 - 2023 Michigan House Republicans. All Rights Reserved.
This site is protected by reCAPTCHA and the Google Privacy Policy and Terms of Service apply.