Rep. Schmaltz leads House in recognizing World Down Syndrome Day in Michigan
State Rep. Kathy Schmaltz today led the Michigan House in adopting a resolution to recognize World Down Syndrome Day in Michigan.
World Down Syndrome Day is celebrated each year on March 21 – a date selected to signify the uniqueness of the triplication of the 21st chromosome, which causes Down syndrome.
"Today we celebrate the unique strengths and talents people with Down syndrome exhibit and recognize the many contributions they make to their families, communities and society," said Schmaltz, R-Jackson. "By raising awareness and understanding, we can promote greater inclusion, equality, and respect for all and help reduce the barriers people with Down syndrome face each day."
Down syndrome is the most common chromosomal condition diagnosed in the United States, according to the Centers for Disease Control and Prevention. One in every 700 children is born with Down syndrome, representing approximately 6,000 births per year in the United States.
In her resolution, House Resolution 60, Schmaltz recognized the important contributions of the Michigan Down syndrome community, including the Down Syndrome Association of West Michigan, Capital Area Down Syndrome Association, Down Syndrome Guild of Southeast Michigan, Down Syndrome Head Start Program, Washtenaw County Unique Care Connect, Down Syndrome Association of Northwest Michigan, and Gigi's Playhouse of Detroit.
The National Down Syndrome Society voiced its support for the resolution and thanked Schmaltz for her work to raise awareness and promote the understanding and acceptance of individuals with Down syndrome and the value they bring to their families, schools, workplaces, and communities.
"Increased awareness can lead to greater acceptance and inclusion of people with Down syndrome in all aspects of society, from education and employment to healthcare and social interaction," said Nick Leto, manager of state government relations for the National Down Syndrome Society. "By designating March 21 as World Down Syndrome Day, the state of Michigan is taking an important step in increasing inclusivity, respect, and opportunities for individuals with Down syndrome, ultimately leading to a more compassionate and equitable society for all."
Schmaltz is also working with Down syndrome advocates to ensure that health care facilities throughout Michigan are better equipped with information, so parents understand that advancements in research and more inclusive community practices have equipped individuals with Down syndrome with the tools they need to live meaningful, productive, and satisfying lives.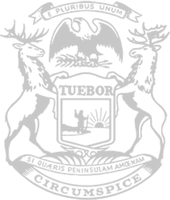 © 2009 - 2023 Michigan House Republicans. All Rights Reserved.
This site is protected by reCAPTCHA and the Google Privacy Policy and Terms of Service apply.