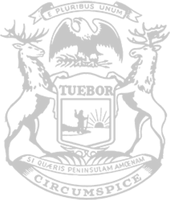 Rep. Roth works to protect vital COVID-19 recovery funding vetoed by governor
State Rep. John Roth, of Traverse City, today stood up for small-business owners, students and families by voting to override gubernatorial vetoes on pivotal COVID-19 recovery funding.
Gov. Gretchen Whitmer slashed nearly $1.5 billion from a plan recently approved by the Legislature, including over $800 million in school funding and over $400 million which would go directly to helping job providers. Many Democrats in the Michigan House were not supportive of the override, which caused it to fail without two-thirds support.
"Today I took a stand for those local businesses who are hanging on by a thread through no fault of their own. I wanted to tell the governor that the opportunities she was denying our kids by making it hard for them to get back in the classroom wasn't acceptable. I wanted to give families throughout northern Michigan support," Roth said. "Because every day, I hear from people across northern Michigan who have been hurt by the governor's executive orders in response to COVID-19. And stripping this relief away after the Legislature worked to get it directly into their hands is going to make them hurt longer. It's not right for our state."
More than 2.6 million people in Michigan have applied for unemployment during the pandemic, including many small-business owners who could not operate under wide-ranging orders from the governor. More than 21,000 people are still waiting to receive unemployment.
According to Harvard's "Track the Recovery" project, 40 percent of Michigan small businesses are closed.
"Many people have already waited for far too long," Roth said. "The governor told them today to wait even longer. I will continue to fight for people in northern Michigan who have been impacted by the burdensome orders that have come from this administration."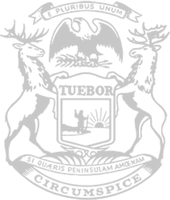 © 2009 - 2022 Michigan House Republicans. All Rights Reserved.
This site is protected by reCAPTCHA and the Google Privacy Policy and Terms of Service apply.