Rep. Roth: Victims of fertility fraud closer to receiving justice with advancing plans
Bipartisan proposals spearheaded by state Rep. John Roth that will allow victims of assisted reproduction fraud to seek justice were advanced overwhelmingly by the Michigan House today.
The plan, which also includes bills from state Reps. Bronna Kahle (R-Adrian), Karen Whitsett (D-Detroit) and Kelly Breen (D-Novi), protects people born through assisted reproductive methods who seek the truth regarding their backgrounds. The bills allow for civil liability when an individual knowingly, intentionally or willfully provides false or misleading information related to a procedure, establish a new criminal conduct framework and a 15-year lookback timeframe for charges from the time of the offense or DNA identification, and provide investigatory powers to the state to evaluate allegations.
"There is currently no recourse for the people who are born through assisted methods – only for parents who opt for an assisted method and realize what they were told up front wasn't reality," said Roth, of Traverse City. "When people find out they were lied to about their backgrounds, it's incredibly jarring. These plans offer protection for everyone involved in assisted reproduction who seeks the truth. They also provide a strong deterrent for people who intentionally mislead or knowingly provide false information during the assisted reproduction process."
There are currently no federal requirements that facilities such as sperm banks obtain and verify a donor's medical history, educational background, or criminal record – leading to the potential for misrepresented information. The plans work to improve general oversight into assisted reproductive facilities at the state level.
House Bills 5713-17 now move to the Senate for consideration.
#####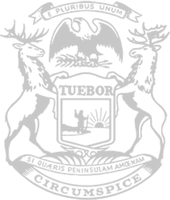 © 2009 - 2023 Michigan House Republicans. All Rights Reserved.
This site is protected by reCAPTCHA and the Google Privacy Policy and Terms of Service apply.