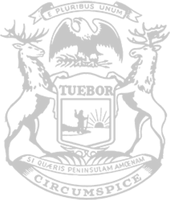 Rep. Roth: Unserved areas shortchanged by Gov. Whitmer's veto of broadband measure
State Rep. John Roth, of Traverse City, today criticized Gov. Gretchen Whitmer for vetoing a proposal that will increase access to reliable internet service.
On Wednesday, Whitmer vetoed House Bill 4210, part of a wider plan which allows for tax relief for broadband-related infrastructure to incentivize growth. The first-term lawmaker said the veto will make it more difficult for unserved and underserved areas of the state to get fast, reliable internet access.
"We've seen what high-speed internet access can do over the last year during COVID-19," Roth said. "Children learning remotely need this technology to do their schoolwork and studies. Small businesses unable to have customers into their stores because of restrictions have been doing more business online – and consumers are purchasing more items from Michigan businesses online. I'm disappointed the governor is curtailing the ability of many to operate in this fashion given that her orders have warranted it."
Another broadband bill – SB 46 – would exempt broadband equipment built between 2021 and 2025 from property taxes for the first 10 years of use if the equipment serves an area without access to reliable internet service. The plan sets acceptable internet speeds for exempted equipment – crafted off the Federal Communications Commission's suggested speed for adequacy – and remains in the Michigan Senate awaiting final approval.
"I'm hopeful the governor will consider the impact these plans will have on rural and unserved areas," Roth said. "We are in a technological age, but we're leaving people behind if they cannot access it."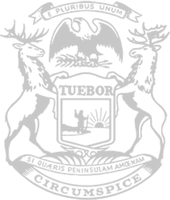 © 2009 - 2021 Michigan House Republicans. All Rights Reserved.
This site is protected by reCAPTCHA and the Google Privacy Policy and Terms of Service apply.