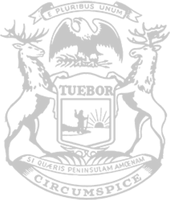 Rep. Roth: True COVID-19 death totals at state's long-term care facilities provides needed transparency
Legislator reacts to Auditor General report, joint Oversight Committee hearing
State Rep. John Roth today called new figures showing undercounted COVID-19 long-term care facility deaths by Gov. Gretchen Whitmer and her administration deeply troubling, as they raise questions about trust and effectiveness in how data has been provided to the public during the pandemic.
"If we truly want to see how policies are working and impacting people, we need to know the true numbers," said Roth, of Traverse City. "People just want a full picture and to be properly informed, and decision-makers need the right data to make the best decisions. The Auditor General's report provided this by doing a deep dive into COVID-19 deaths at these facilities.
"I have no idea why the administration wouldn't want to know the true numbers, or why they came out forcefully to downplay what an independent, non-partisan investigation found. This lack of data and unwillingness to accept that data only hurts Michiganders going forward – and we've already seen far too many individuals and families impacted by COVID-19 in nursing homes and other long-term care centers."
An independent, non-partisan report from the state's Auditor General published Monday found 8,061 COVID-19 deaths linked to long-term care facilities as of July 2021. This amount is 42 percent higher than the 5,675 deaths that had been reported by Gov. Whitmer's administration at the time.
In only facilities that were required to report deaths to the state's Department of Health and Human Services, the Auditor General found 7,010 deaths – which still represents a total that is 24 percent higher than what the department had been reporting.
Overall, the numbers DHHS have for COVID-19 deaths in long-term care facilities is 30 percent lower than what the Auditor General found.
The House and Senate oversight committees met today with officials from the state Auditor General's office as well as Elizabeth Hertel, director of the state's Department of Health and Human Services, to go over the discrepancies.
"The Legislature is committed to delivering the truth for the people of Michigan," Roth said. "The governor's decision to put patients who had tested positive for COVID-19 into facilities with a vulnerable population where COVID-19 wasn't present was not sound policy. Other states that made similar decisions have admitted as much and ended the policy far sooner that Gov. Whitmer and her administration. People who have been impacted by these policies deserve to know the truth, and we will continue to examine these decisions in order to get it."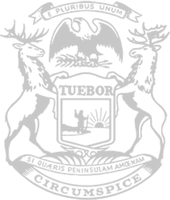 © 2009 - 2022 Michigan House Republicans. All Rights Reserved.
This site is protected by reCAPTCHA and the Google Privacy Policy and Terms of Service apply.