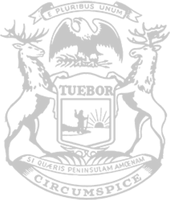 Rep. Roth: Severance payment reforms address governor's shameful actions, establish transparency
State Rep. John Roth, of Traverse City, today introduced a measure protecting taxpayers from massive severance payments such as ones recently made to former members of Gov. Gretchen Whitmer's administration.
Former Department of Health and Human Services Director Robert Gordon was given more than $155,000 as part of a separation contract through the state. Former DHHS Deputy Director Sarah Esty and former state Unemployment Insurance Agency Director Steve Gray also received separation deals.
Roth's proposal limits severance pay to 12 weeks of compensation for employees of the legislative and executive branches unless a different determination is made that best serves the interest of the state. State officers would not be entitled to severance pay under the plan, but a determination for up to 12 weeks of compensation could be made.
"These payments put together by Gov. Whitmer raised many ethical questions," said Roth, of Traverse City. "She chose to not be transparent with people like my constituents who are footing the bill for these payments, so it's important in the future to protect their hard-earned money and establish some real ethical benchmarks. It's simply not good business to operate this way at the state level and I'm working to fix it with this proposal. People expect a transparent state government that works for them."
Roth's legislation is part of a wide-ranging plan addressing concerns throughout the state over the governor's actions with members of her administration. It bolsters public reporting of severance pay circumstances and prohibits confidentiality and non-disclosure agreements so state government can be accountable to the people it represents.
The legislation will be referred to the House Oversight Committee for consideration.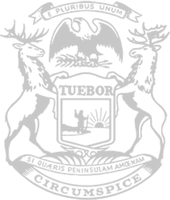 © 2009 - 2022 Michigan House Republicans. All Rights Reserved.
This site is protected by reCAPTCHA and the Google Privacy Policy and Terms of Service apply.