Rep. Roth: Republican tax plan recognizes true needs of Michiganders; impending tax relief likely
As the people of Michigan continue to struggle with rising prices for everyday items, Rep. John Roth today announced his support for a Republican plan that will provide immediate tax relief for working families and seniors.
"The state has billions of dollars in surplus revenue, and it's our duty as legislators to return this money to struggling Michigan families and seniors," said Roth, of Interlochen.
The Republican plan, House Bills 4008-09, would provide immediate tax relief as soon as this year. A similar plan introduced by House Democrats won't help Michigan families or seniors for at least another year.
"We have a moral obligation and duty to put this excess money back in the pockets of Michiganders immediately – not up to two years from now as the Democrats are proposing," Roth said. "I hope the Democrats use us as an ally in order to provide Michiganders relief as quickly as possible."
In addition, the Michigan income tax cut rate will likely be reduced this year due to a law the Republican-led state government approved in 2015, which requires the individual income tax rate to decrease automatically if year-over-year state general fund revenues increase at a greater rate than inflation.
"Republicans implemented practical policies that led to robust economic growth throughout the state," Roth said. "Therefore, every Michigan taxpayer is expected to receive an income tax decrease. This will help working families, and individuals survive the economic conditions that have forced them to live paycheck to paycheck for far too long."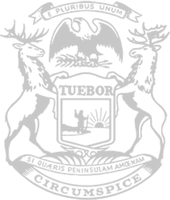 © 2009 - 2023 Michigan House Republicans. All Rights Reserved.
This site is protected by reCAPTCHA and the Google Privacy Policy and Terms of Service apply.