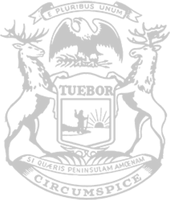 Rep. Roth protects taxpayers with no vote while Democrats rush to pass massive spending plan
State Rep. John Roth (R-Interlochen) last week voted against a massive $1.1 billion spending plan he said does not reflect the values of the people he represents.
"The Democrats left Republicans completely in the dark in order to swiftly usher through a bloated spending plan," Roth said. "This is not how our government should be run. The spending plan, enclosed in Senate Bills 7 and 8, began the day as book closing bills, but later ballooned into $1 billion in appropriated taxpayer dollars without going through the Legislature's traditional committee deliberation process, denying transparency to both our side of the aisle, and the public. Republicans were given just minutes to look this massive plan over.
"This careless spending spree is a slap in the face to the hardworking Michiganders who elected us to represent their best interests and spend their tax dollars wisely. While there may be positive projects in the spending bill, I can't vote for something I didn't have an opportunity to carefully review. Further, I especially will not support a massive spending plan without knowing the ins-and-outs, while so many folks are still struggling to make ends meet due to rampant inflation and high costs for essentials such as gas and groceries.
"The Democrats continue to work under a cloak. As legislators, we must be informed of the contents of a bill in order to make an educated decision on it. This is alarming behavior. I was sent down here to represent my constituents just like they were, and I believe that all our residents expect transparency in our work. I will not condone this spending spree while families back home are still finding it hard to make ends meet."
The representative for six Northern Michigan county residents said he would rather see the state's $9 billion surplus tax dollars returned to the hard-working Michiganders who earned them.
Despite Roth's no vote, the bills were approved by the Michigan House.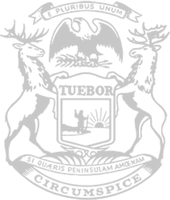 © 2009 - 2023 Michigan House Republicans. All Rights Reserved.
This site is protected by reCAPTCHA and the Google Privacy Policy and Terms of Service apply.