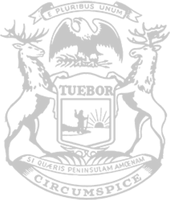 Rep. Roth opens office, announces contact information
State Rep. John Roth's legislative office is open and ready to serve residents of Grand Traverse County in Michigan's 104th House district.
"Hearing concerns of the people I represent is my top priority every day I am in this role," said Roth, of Traverse City. "I welcome their input and they can reach out to my office any time. I am here to serve them and that responsibility is vitally important. It involves listening and talking with people so that their voices are heard down in Lansing."
Roth also announced that Mindy Fernandes will serve as his legislative director and Adam Hagedorn will serve as his constituent services director. Fernandes previously worked for state Rep. Kathy Crawford in the same role during the most recent two-year Michigan House term. A married mother of two teenagers, Fernandes is the Immediate Past President of the Lakes Area Rotary and a member of the Walled Lake Parent Teacher Student Association as well as the Lakes Area Community Coalition.
Hagedorn is a native of the 104th House district, graduating from Traverse City Christian in 2015. He earned a bachelor's degree in political science from Michigan State in 2019.
People can contact Roth's office by calling (517) 373-1766 or emailing [email protected]. Correspondence can also be mailed to S-1388 House Office Building, P.O. Box 30014, Lansing, MI 48909.
Rep. Roth's official Facebook page is also available for those seeking legislative updates and background information about their new elected official.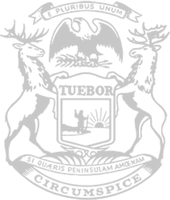 © 2009 - 2021 Michigan House Republicans. All Rights Reserved.
This site is protected by reCAPTCHA and the Google Privacy Policy and Terms of Service apply.