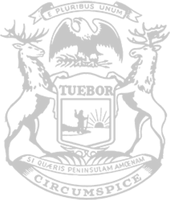 Rep. Roth opens Lansing office, invites residents to first office hours of 2023-24 legislative term
State Rep. John Roth, of Interlochen, announced his office is open and ready to assist people in Northern Michigan.
"I am honored for the opportunity to continue serving the residents of Northern Michigan in Lansing," Roth said. "As always, I encourage folks to contact me with any questions, concerns or ideas so I can best represent our unique community."
Rep. Roth has been appointed to the House committees on Agriculture, Economic Development and Small Business, Health Policy, and Transportation, Mobility and Infrastructure. While many Republican members were only given one or two committee assignments, Roth's diligent work during his first legislative term led to supplementary committee appointments, which means those in his district will have a greater voice in Lansing.
Roth will host his first local office hours of the new legislative term in January in each of the six counties that encompass the new 104th House District.
The meetings take place at the following times and locations:
Monday, January 23
Wexford County: Buckley Volunteer Fire Department; 10 – 11 a.m.; S, 106 Industrial Dr., Buckley
Kalkaska County: Kalkaska Village Hall; 1 – 2 p.m.; 200 Hyde St., Kalkaska
Antrim County: Elk Rapids District Library; 3 – 4 p.m.; 300 Isle of Pines Dr., Elk Rapids
Friday, January 27
Grand Traverse County: Kingsley Village Hall; 10 – 11 a.m.; 207 S. Brownson Ave., Kingsley
Benzie County: Frankfort City Hall; 1 – 2 p.m.; 412 Main St., Frankfort
Manistee County: Kaleva Village Hall; 3 – 4 p.m.; 9208 Kauko St., Kaleva
"It's an important time for those in our new, unique district to come and share your ideas, or let me know how I can better represent you and our community," Roth said. "I promise to remain as accessible as possible. I welcome anyone who cannot attend these office hours to contact my office."
No appointments are necessary to attend office hours. Those who are unable to attend but would still like to share their thoughts with the representative may contact the representative at his contact information below.
Roth represents the new 104th House District, which includes portions of the following counties: Antrim, Benzie, Grand Traverse, Kalkaska, Manistee and Wexford. Roth has already met with most of his new local supervisors and superintendents within the drastically different 104th.
Rep. Roth's office is located at S-1388 in the Anderson House Office Building. He can be contacted by calling (517) 373-1766, emailing [email protected], or mailing correspondence to S-1388 House Office Building, P.O. Box 30014, Lansing, Michigan 48909.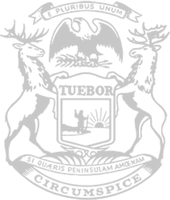 © 2009 - 2023 Michigan House Republicans. All Rights Reserved.
This site is protected by reCAPTCHA and the Google Privacy Policy and Terms of Service apply.