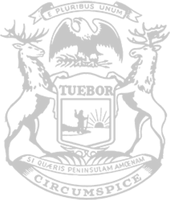 State Rep. John Roth, of Traverse City, speaks on new legislation allowing community colleges to grant Bachelor of Science degrees in nursing. The reform will address nursing shortages and establish a feeder system for well-trained talent locally.
Rep. Roth: Nursing programs at community colleges offer flexible fix to nursing shortages
RELEASE
|
November 10, 2021
State Rep. John Roth, of Traverse City, is sponsoring a plan to help address nursing shortages by expanding local training options.
Roth and state Rep. John Damoose, of Harbor Springs, today unveiled legislation allowing community colleges to offer additional training for aspiring nurses through targeted programs. The legislators were joined by Dr. Nick Nissley, president of Northwestern Michigan College in Traverse City, and Dr. David Roland Finley, president of North Central Michigan College in Petoskey, as well as representatives from hospitals.
"Community colleges in Michigan provide the foundation for so many professionals. They are a local, affordable, and high-quality launching pad for careers," Roth said. "This legislation will meet a true need. Many hospitals in Michigan and around the country are struggling to find nurses to keep up with patient demand. Some have left the field in search of another profession or made the decision to retire because of the grueling demands of the past many months.
"We can help replenish these losses through this plan. This is workforce development and it can be done locally. Many community colleges have the infrastructure to handle this and offer this program – and it's optional to do so. If they don't have the infrastructure, they don't have to offer it."
"Munson Healthcare strongly supports this legislation that will not only support our existing nurses but will also increase the talent pipeline of new nurses for Munson Healthcare," said Gabe Schneider, director of government relations for Traverse City-based Munson Healthcare, which comprises northern Michigan's largest health care system. "By expanding access at our local community colleges, we can encourage local students to begin nursing careers that can be completed close to home and will improve the lives of patients here in our region."
The legislation amends the Community College Act to allow a board of trustees of a community college to establish a nursing education program that grants a Bachelor of Science (BSN) in nursing while specifying requirements. Boards could not eliminate any associate degree programs in exchange unless it demonstrated that there was a clear lack of student demand for said degree.
"The Health Care Association of Michigan (HCAM) supports efforts to provide more opportunities for individuals to advance in the nursing profession especially with the current need for more healthcare workers throughout the continuum of care, particularly skilled nursing facilities," said HCAM President and CEO Melissa Samuel. "Having an option for people to continue their nursing education closer to home will encourage more people to strive for their BSN and offer a local option for a career ladder for our current skilled nursing facility employees."
The plans – House Bill 5556-57 – were formally read into the record on the House floor today.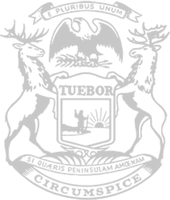 © 2009 - 2022 Michigan House Republicans. All Rights Reserved.
This site is protected by reCAPTCHA and the Google Privacy Policy and Terms of Service apply.