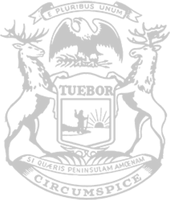 Rep. Roth: New 'free trails weekend' will get more people involved in outdoor recreation
New law will provide temporary, practical trail permit waiver
Legislation from state Rep. John Roth to help more people enjoy the splendors offered through Michigan's outdoors is now law.
The new law will designate one weekend of each snowmobile season in which a trail permit for a snowmobile on state trails would not be required. Current law requires a snowmobile operator to purchase a trail permit sticker to ride on state trails, in addition to having proper registration. The state's Department of Natural Resources will pick the weekend waivers are issued.
"The state offers short-term fee waivers for many activities, such as fishing, to get more people involved in outdoor activities," said Roth, of Traverse City. "This will now extend to our many beautiful snowmobile trails across northern Michigan and the state. It's a common-sense change that promotes recreation and temporarily removes some of the barriers that may be impacting interest."
Michigan has more than 6,500 miles of snowmobile trails – a key tourist attraction and natural artery that can help with transportation when roads are impassible in the winter. More than 3,000 miles of trails exist in the Upper Peninsula alone, leading to top billing in rankings and various accolades from nationwide outdoors publications.
House Bill 4206 received overwhelming support in the Michigan House and advanced to the governor's desk in unanimous fashion through the Senate before being signed into law.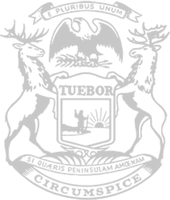 © 2009 - 2023 Michigan House Republicans. All Rights Reserved.
This site is protected by reCAPTCHA and the Google Privacy Policy and Terms of Service apply.