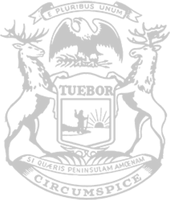 Rep. Roth: New ethics plan strengthens democracy and integrity within state government
State Rep. John Roth is helping introduce a sweeping bipartisan plan to improve ethics and transparency laws for government officials.
Improvements to public record laws, ethical standards, financial disclosure requirements, bans on conflicts of interest and other key reforms are included in wide-ranging legislation.
"Trust in government is at historic lows," said Roth, of Traverse City. "We have an opportunity with these proposals to provide people with a state government that is transparent and trustworthy. It's what people expect and what they want. Legislators hear these demands constantly and we are delivering needed reforms that meet those demands."
Some of the plans announced on Tuesday have already begun moving in the state Legislature, including the expansion of the Freedom of Information Act and changes to the "lame duck" legislative session.
Other reforms are new, including gift restrictions, lobbying disclosures, new penalties for state legislators who fail to show up for the job or act unethically and certain checks and balances for added accountability.
Roth's proposal, House Bill 4682, works to create permanent, bipartisan ethics committees in the House and Senate to investigate complaints and ensure compliance. As part of their work, the bodies can recommend disciplinary action and if wrongdoing is determined, all evidence and committee records will be made available to the public for the sake of accountability and transparency to the people.
The announced reforms have already been drafted into legislation and will be formally introduced this week.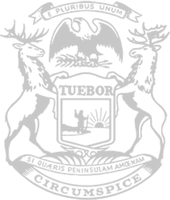 © 2009 - 2021 Michigan House Republicans. All Rights Reserved.
This site is protected by reCAPTCHA and the Google Privacy Policy and Terms of Service apply.