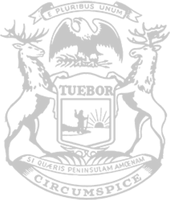 Rep. Roth, Michigan House vote to provide relief for workers, families and seniors
State Rep. John Roth today voted to approve a sweeping tax relief plan that will provide savings for workers, families and seniors across Grand Traverse County.
Senate Bill 768 cuts income taxes for Michigan workers and provides genuine tax savings for retirees and pension protections. It also creates a nonrefundable child tax credit worth $500 for each qualified dependent.
"It was important to stand up now for hard-working people, families and seniors on fixed incomes who are struggling with rising costs," said Roth, of Traverse City. "People who are sitting at the dinner table wondering how they're going to afford huge grocery bills and the cost of medicine see a state budget that has bounced back from COVID-19 and has a large surplus. I want to make sure we allow people to keep more of what they earn and provide them with the help they need in a time of great uncertainty."
Estimates for the previous version of the plan stated an average family of four in Michigan would receive around $147 in tax relief. With the added child tax credit, those savings could grow to $1,147.
The plan reduces the income tax rate from 4.25 percent to 3.9 percent for all individual payers, which would return nearly $1.1 billion to Michigan taxpayers in the first year. A larger number of seniors would also receive additional relief through a combined $600 million in exemption reforms. The income exempted from taxes for people 62 and older would rise to $20,000 for individual filers and $40,000 for joint filers, instead of those 67 and older under current law.
An additional exemption would be applied specifically to retirement income – also at $20,000 for single filers and $40,000 for joint filers. With the two exemptions, a person 62 or older with retirement income is eligible for $40,000 for single filers or $80,000 for joint filers.
The plan works with corresponding legislation to provide debt relief for local government employees totaling $1.5 billion in one-time funding. The proposal, HB 5054, helps ensure more pensions will actually exist and be sufficiently funded for municipal workers who have earned them, such as police and fire.
Once approved by both the House and Senate, the plans will advance to the governor for consideration.
#####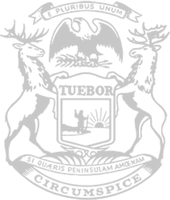 © 2009 - 2023 Michigan House Republicans. All Rights Reserved.
This site is protected by reCAPTCHA and the Google Privacy Policy and Terms of Service apply.