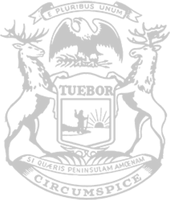 Rep. Roth: Metrics-based reopening plan a good step, but regional-based reopening also needed
State Rep. John Roth, of Traverse City, today called a new metrics-based reopening plan from Gov. Gretchen Whitmer a step in the right direction by establishing clear COVID-19 recovery benchmarks. 
But Roth noted not all Michigan counties or areas of the state are equal in terms of vaccination progress as shots continue to go into arms – and that a common-sense, regionalized reopening procedure would help many small businesses and families across the state who have struggled.
Roth and the Michigan Legislature have long called for a reopening plan that respects science and data related to COVID-19, while ensuring Michigan's state and local economies remain strong.  
Since COVID-19 cases first appeared in Michigan and executive orders were issued in response, millions of residents have been forced out of work through no fault of their own. Small-business owners and hard-working people have consistently raised concerns with their elected representatives about what needed to happen for them to resume their livelihoods – finding the governor's approach overly vague and lacking direction. 
"There simply wasn't enough 'for this to happen, we need to see 'X, Y and Z'," Roth said. "That really frustrated people I've talked to. I think we are closer to this now – and that's important for many small-business owners who have faced immense hardship and have been barely hanging on for a very long time. It allows us to see a light at the end of the tunnel, which is important."
The phased-in approach will use the percentage of people in the state 16 and older who have received at least one dose of vaccine. Just over 50 percent of the state's population had received at least one dose as of Monday. 
The current vaccination level already puts the state close to the first threshold. Certain restrictions will begin to be lifted two weeks after the state hits 55 percent, starting with the requirement that all work can be done remotely unless it can only be done in person. Removal of restrictions will continue at each five-percent increment until DHHS lifts an epidemic order entirely at 70 percent.  
Roth said the one-size-fits-all approach creates problems as some counties get more of their population vaccinated faster than others. According to DHHS data, Grand Traverse County had over 61 percent of residents vaccinated as of Monday. Nearby Leelanau County had close to 70 percent of residents vaccinated.
"It doesn't make sense to have a region of the state that has taken steps to combat COVID-19 still idle because the state as a whole is not at that threshold," Roth said. "It means a small-business owner may have to stay closed for another few weeks, or a person they were going to hire back once restrictions were lifted has to wait another few weeks to get their job back. These decisions are having real impacts on livelihoods throughout Michigan and we must consider that when crafting them."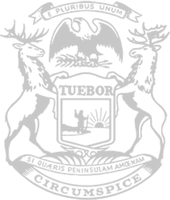 © 2009 - 2021 Michigan House Republicans. All Rights Reserved.
This site is protected by reCAPTCHA and the Google Privacy Policy and Terms of Service apply.