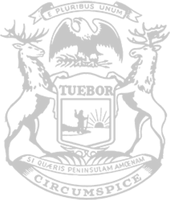 Rep. Roth: Legislature must serve as equal branch of government as intended
RELEASE
|
February 18, 2021
Introduced plan addresses how health directives are extended
State Rep. John Roth, of Traverse City, has introduced a proposal to require the Michigan Department of Health and Human Services to work with the Legislature when considering directives related to COVID-19 or a similar health emergency.
Roth says the new measure will ensure representatives of Michiganders have a say in how emergencies are addressed. House Bill 4267 requires legislative approval for an extension of any emergency health order after 28 days. The proposal would work in harmony with a Michigan Supreme Court order from last year that upheld a law stating the governor must seek legislative approval after 28 days of a state of emergency declaration.
"Many of these health department directives have mirrored the governor's original orders," Roth said. "That sidesteps the Supreme Court order and – more importantly – takes away the voice of the people as their elected representatives aren't able to have proper input in the process. The Legislature is an equal branch of our state government and this plan will align health orders with what the court laid out for state of emergency declarations.
"This proposal is for the people going forward and making sure the individuals they count on to be their voice have that voice. That is a fundamental component of how our government operates. The governor's office isn't always going to be held by a Democrat and the Legislature isn't always going to be held by Republicans. But the people should always be able to have a voice through their elected representatives."
Under current law, if the DHHS director determines that control of an epidemic is necessary to protect public health, the director by emergency order may prohibit the gathering of people and establish procedures to combat spread and ensure continued effectiveness for essential public health services.
Former DHHS Director Robert Gordon used this power to issue wide-ranging health orders to address COVID-19 in Michigan over the past several months, including the suspension of in-person high school education and the closure of in-dining services at restaurants.
HB 4267 has been referred to the House Government Operations Committee for consideration.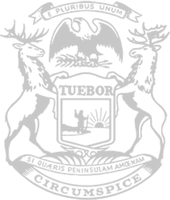 © 2009 - 2022 Michigan House Republicans. All Rights Reserved.
This site is protected by reCAPTCHA and the Google Privacy Policy and Terms of Service apply.