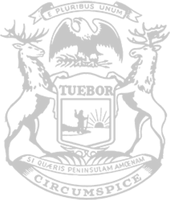 Rep. Roth joins Legislature in approving comprehensive infrastructure plan
State Rep. John Roth, of Traverse City, on Thursday voted to approve a sweeping infrastructure plan that will help northern Michigan make strides in key areas – including resources for high-speed internet access, water infrastructure and road repairs.
A combination of federal and state resources will provide a sizable investment to state and local infrastructure without creating debt for future generations. Roth said the commitments will protect families, spur community and economic development, and ramp up technology to meet today's needs.
"These are things people in northern Michigan want and expect when I talk with them," Roth said. "These issues matter – and these are improvements that will make Grand Traverse County a better place to work, live and raise a family for generations to come. With federal funding and a surplus of state funds, we had a unique opportunity to make this investment now."
Roth underscored several features of Senate Bill 565:
A commitment to providing needed technology: A $250 million investment will boost access to the broadband internet needed for work, school and everyday life in northern Michigan. Many people in the region did not have reliable, high-speed internet access during the height of COVID-19. This caused some small businesses to struggle to operate online amidst shutdown orders and made remote learning more difficult compared to areas of the state with better access. Roth said the measure will help close the gap between serviced and un- or under-serviced.
Safe, clean drinking water: A nearly $2 billion investment will help provide safe drinking water and "clean water" grants in Michigan communities. The funding will also support wastewater infrastructure such as sewer systems, drinking water infrastructure, the replacement of lead service lines and assistance to disadvantaged communities for drinking water infrastructure projects, along with combatting PFAS and establishing "healthy hydration" centers in schools. The grants have helped alleviate administrative burdens for communities in northern Michigan that are looking to green light improvements or perform basic upkeep for residents.
Community support and development: Local communities across Michigan, including in northern Michigan, would receive $322 million in COVID relief and $46 million to protect against falling revenue that impacts critical local services. More support would also be provided for people working to stay in their homes. The state would be required to collaborate with the Michigan State Housing Development Authority to distribute $120 million in federal funding to help prevent homeowner mortgage delinquencies, defaults, foreclosures, utility or internet service loss or homeowner displacement because of financial hardship after Jan. 21, 2020.
A total of $50 million in federal COVID relief funds will be deposited into a new Missing Middle Gap program to increase housing supply for households with incomes between 185 and 300 percent of the federal poverty level. The commitment works to expand housing options and help hard-working people who have been affected through no fault of their own in the face of uncertain times and rising costs.
Road and bridge repairs: More than $380 million will assist state and local projects across the state, including in northern Michigan. Additional resources will support airports and other transportation projects.
Parks and recreation: Roth underscored the benefits northern Michigan's vital tourism industry will see with $250 million to improve state parks, with an additional $200 million going to new projects in local parks. The Northern Michigan Tourism and Sports Fund would receive $20 million for facility upgrades, sports-related tourism initiatives and recreation projects across the region.
The plan will soon advance to the governor for consideration.
#####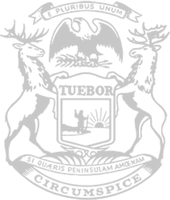 © 2009 - 2023 Michigan House Republicans. All Rights Reserved.
This site is protected by reCAPTCHA and the Google Privacy Policy and Terms of Service apply.