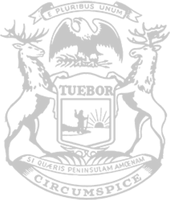 Rep. Roth introduces plan to provide justice to victims of fertility fraud
State Rep. John Roth is working to provide justice to the victims of fertility fraud, otherwise known as assisted reproduction fraud, with newly introduced legislation.
"I was first made aware of this alarming issue from a constituent," said Roth, of Interlochen. "This constituent was assured by her biological mother that she was 100% Scottish – 50 percent from her mother and 50 percent from her donor – though DNA test results indicated otherwise. She soon found out that the sperm used in her conception was not that of the donor her mother chose, but was instead that of a fertility specialist, Dr. Philip Peven.
"Since taking the DNA test, my constituent learned she has well over 30 siblings, perhaps more, all sharing Dr. Peven as their father. The metro-Detroit based doctor would manipulatively gain a hopeful mother's trust just to betray them. He had them choose a donor of their liking, then inexcusably abused his power and status by tactically disposing of said donor's sperm, which were carefully selected. He would then inseminate his patients with a fresh sperm sample from himself. Doctors still have the ability to do this legally. It's a repulsive act on every level, and it must be outlawed immediately."
The issue has been exposed, and was most recently highlighted by the movie Our Father, available through Netflix. While this documentary is about a different doctor in Indiana fathering multiple children through his fertility clinic, it strikes similar tones to what is taking place in Michigan.
"My colleagues and I feel that this issue is only going to grow as more people use home DNA testing kits," Roth said. "When people find out they were lied to about their backgrounds, it's extremely disturbing. These victims deserve justice, and that's exactly what I intend to deliver through this legislation."
This newly introduced plan to provide justice to victims of fertility fraud has quickly gained bipartisan support from state Reps. Karen Whitsett (D-Detroit), Kelly Breen (D-Novi), Samantha Steckloff (D-Farmington Hills), and Alicia St. Germaine (R-Harrison Township). There are currently no federal requirements for facilities such as sperm banks to obtain and verify a donor's medical history, educational background, or criminal record – leading to the potential for misrepresented information. These bills offer protection for everyone involved in assisted reproduction who seek the truth, according to Roth, and work to improve general oversight into assisted reproductive facilities at the state level.
House Bills 4178-4182 have been referred to the House Committee on Judiciary.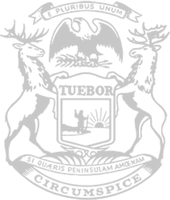 © 2009 - 2023 Michigan House Republicans. All Rights Reserved.
This site is protected by reCAPTCHA and the Google Privacy Policy and Terms of Service apply.