Rep. Roth: Governor's statement on tax cuts a misguided political stunt
State Rep. John Roth today criticized Gov. Gretchen Whitmer for a proposed plan to suspend the state's sales tax on school supplies after she vetoed Republican-led tax reduction plans in the last few months. 
Roth previously helped send legislation to Whitmer that would have lowered the income tax rate from 4.25 percent to 3.9 percent for all individual payers, which would have returned nearly $1.1 billion to Michigan taxpayers in the first year. The plan also would have helped more retirees living on fixed incomes keep more of what they have earned. Another plan would have suspended the state's gas tax and saved drivers at the pump as prices per gallon surged to record highs. 
Whitmer vetoed the proposals, even as they garnered bipartisan support in the House and would have helped more people than ideas she has put forth on the issue of tax relief.
"There were several opportunities to help struggling workers and families with crucial tax relief. The governor made it clear what her position was by saying no to those who are finding it tough to make ends meet," said Roth, of Interlochen. "Legislators are talking with people across the communities they represent every day. We hear how high prices are in the checkout lines at grocery stores. We hear how expensive it is to pack up and hit the road during our summer tourism season. We understand how difficult it is for a retiree to absorb these massive cost increases across the board when they've saved and budgeted their hard-earned retirement funds in easier times.
"These are serious issues for people all over our state. We have prioritized those concerns and sent plans to the governor to address them. Instead of extending a hand to work with us, she used it to grab her veto pen – and now she wants to use it to erase history by blaming a lack of tax relief on the Legislature."
Roth said that while Whitmer has indicated support for tax relief in various media interviews, her actions have consistently told a different story. 
"When push comes to shove, it's politics as usual from the governor – and unfortunately people across northern Michigan are the ones who come out hurting," Roth said. 
#####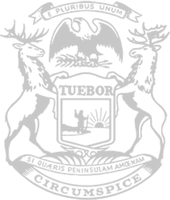 © 2009 - 2023 Michigan House Republicans. All Rights Reserved.
This site is protected by reCAPTCHA and the Google Privacy Policy and Terms of Service apply.