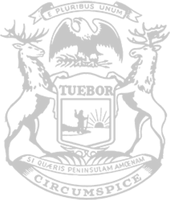 Rep. Roth: Governor's misguided indoor dining ban extension hurts Main Street
Extension means earliest restaurants can offer in-person dining is Feb. 1
State Rep. John Roth today said Gov. Gretchen Whitmer's decision to extend a ban on indoor dining statewide to Feb. 1 is the wrong approach for workers, local business owners and their families.
"I understand we need to respect the pandemic and make sure people are healthy," said Roth, of Traverse City. "We need to have a healthy economy going forward in our state as well. I don't see enough balance as the governor approaches this. The livelihoods of hard-working people all over the state and in Northern Michigan are at stake, and the governor has continued to keep them waiting by saying that livelihoods must remain limited or closed. It's not the right approach for our state – and it's why many states aren't doing it this way. But Gov. Whitmer continues to double down."
Roth noted that Michigan and Illinois are currently the only two states without indoor dining of any kind allowed. Many states have allowed dining in to resume with some stipulations – such as strict social distancing measures – and others have left it up to individual counties to decide.
"What does the governor know that all these other states don't? It's a valid question," Roth said.
Roth recently supported legislative efforts dubbing Jan. 16 as "Dine-In Day" in Michigan – encouraging people to safely support local restaurants as an emergency health order banning indoor dining was set to expire that day.
Michigan has roughly 16,500 eating and drinking establishments which employ more than 447,000 people.
Roth recently began his first term in the Michigan House representing people in the 104th District, which encompasses Grand Traverse County.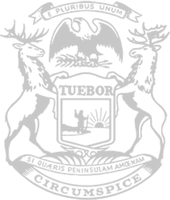 © 2009 - 2021 Michigan House Republicans. All Rights Reserved.
This site is protected by reCAPTCHA and the Google Privacy Policy and Terms of Service apply.