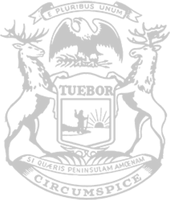 Rep. Roth: Governor's duplicative broadband expansion effort is a misguided reboot for Michigan
State Rep. John Roth, of Traverse City, today called a high-speed internet directive unveiled by Gov. Gretchen Whitmer unnecessary, saying it does little to help get reliable access to those who need it the most throughout rural Michigan and the northern part of the state. 
Whitmer's Executive Directive 2021-02 establishes the Michigan High-Speed Internet Office, which will be housed inside the Department of Labor and Economic Opportunity. The office will be tasked with developing a high-speed internet strategy for the state and coordinating both funding and implementation.
Roth underscored the fact that Whitmer already established the Connecting Michigan Taskforce in 2020 – and other initiatives recently enacted such as the Connecting Michigan Communities Grant Program and the Broadband Expansion Act of Michigan have given the state a clear path forward for increased broadband abilities.
"The Legislature has led on this issue. The governor continues to bring people together to talk about it without much of an action plan," Roth said. "We need real solutions, not appointed panels."
Roth outlined a pair of recent vetoes by Whitmer on legislation allowing for tax relief for broadband-related infrastructure – measures which would have incentivized growth.
"COVID-19 and executive orders from the governor in response changed how we operated in Michigan," Roth said. "Small businesses are selling more products over the computer. More employees have worked from home. Children were learning remotely. Doctors are meeting with patients through a computer screen instead of a clinic.
"All of these instances showed the great need for reliable, high-speed internet. Not just in our state's larger cities and tree-lined suburbs, but everywhere. I am hopeful the governor recognizes this need and works to put common-sense reforms into law."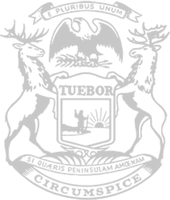 © 2009 - 2021 Michigan House Republicans. All Rights Reserved.
This site is protected by reCAPTCHA and the Google Privacy Policy and Terms of Service apply.