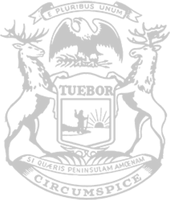 Rep. Roth: Governor wants Michigan residents to pay higher taxes, fund unfeasible programs
State Rep. John Roth, R-Interlochen, today released the following statement in response to the governor's executive budget recommendations:
"The people of Northern Michigan expect us to spend their taxpayer dollars wisely. Given our significant state surplus of over $8 billion, it's time we return this money back to the hardworking Michiganders who earned it.
"Current law, if left alone, would result in an income tax cut to help folks now and well into the future. Instead, the governor is touting a one-time $180 'inflation relief' check that will undo the permanent income tax cut. Folks are struggling, and we need to provide permanent, unending financial relief. The 2015 law to trigger an automatic cut to Michigan's individual income tax rate is being actively blocked by the governor, and Democrats in Lansing in order to appease large corporations. This cut would provide ongoing relief, as opposed to the governor's one-time ploy.
"If the governor wants to bypass the income tax cut trigger, she should do just that – and explain why that's beneficial for Michiganders – instead of working under a cloak and playing partisan games. Republicans and the public deserve transparency, and honesty from the leader of our state.
"This is not how government should be run. I am here to represent the best interests of those in my community, and the governor's spending spree is a slap in the face to all Michiganders. Rather than addressing important issues such as fixing local roads, expanding broadband access and reliable access to mental health services in Northern Michigan, Gov. Whitmer is spending recklessly on unsustainable programs, and wants you the people to foot the bill. I will continue to fight for the responsible use of state taxpayer dollars."
Rep. Roth serves Michigan's 104th House District, which includes portions of Antrim, Benzie, Grand Traverse, Kalkaska, Manistee and Wexford counties.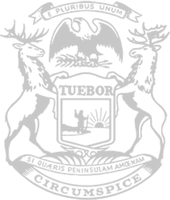 © 2009 - 2023 Michigan House Republicans. All Rights Reserved.
This site is protected by reCAPTCHA and the Google Privacy Policy and Terms of Service apply.