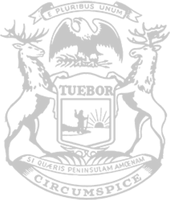 Rep. Roth fully supportive of Traverse City Area Public Schools investigation as racist messages from students surface
State Rep. John Roth, of Traverse City, today issued the following statement on the recent disclosure of racist Snapchat messages circulated by some Traverse City Area Public School (TCAPS) students, as well as students in other districts. TCAPS Superintendent John VanWagoner said school officials have begun an investigation into the matter: 
"This awful, abhorrent behavior is not who we are as a community. It's not acceptable anywhere, and it saddens me that it has occurred in the Traverse City area. It's made people who call Traverse City home – including students who deserve a safe and inclusive learning environment – deeply uncomfortable and hurt. I believe we are a diverse and welcoming community, and we must work to remedy this situation to show that is who we are.
"I appreciate the quick efforts of the Traverse City Area Public School system to get to the bottom of this matter. They have my full support. As terrible as these actions are, it's also important to commend individuals who brought it to the attention of people in positions of leadership so an investigation could begin. They knew right from wrong. They saw it was wrong, and they went to work to set this right.
"I look forward to TCAPS doing the same under the leadership of Dr. VanWagoner. This is an opportunity to promote inclusion and understanding – two great qualities I feel Traverse City is known for."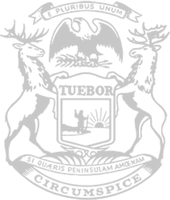 © 2009 - 2021 Michigan House Republicans. All Rights Reserved.
This site is protected by reCAPTCHA and the Google Privacy Policy and Terms of Service apply.