Rep. Roth demands transparency amidst ongoing Democrat conflicts of interest
Rep. John Roth is demanding the Legislature pass transparency and ethics legislation in the face of mounting questionable votes made by House Democrats.
"There have been far too many lapses in judgment made by my Democrat colleagues recently," said Roth, R-Interlochen. "Transparency legislation is essential to ensure the public is aware of conflicts of interest well before the media reports them."
Two Democrat legislators were exposed in recent news reports detailing potential financial conflicts of interests they may have with controversial upcoming energy legislation. The plan would cripple local control and dimmish community input by giving the unelected Lansing-based Michigan Public Services Commission control over siting for large-scale wind and solar projects. The bills are moving alongside a connected plan to ban natural gas power plants and try to shift the state almost entirely to wind and solar power.
Roth was personally astounded by a recent Economic Development Committee meeting where the Democrat majority pushed through a bill that had not even been made available to the public or Republican legislators before a vote was forced. The bill was later re-referred to committee, but only after Republicans demanded the bill be considered according to committee rules.
"The voters called on us to pass transparency and ethics laws last November when they approved Proposal 1," Roth said. "I can't imagine they expected to watch a Democrat majority sidestep their wishes and regular order as they steamroll their liberal wish list through the Legislature."
Lawmakers have until the end of the year to adopt disclosure plans for sources of income and liabilities to cut down on conflicts of interests. Michigan is currently one of only two states in which legislators do not have to file public reports regarding their personal finances.
#####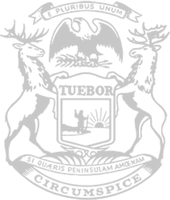 © 2009 - 2023 Michigan House Republicans. All Rights Reserved.
This site is protected by reCAPTCHA and the Google Privacy Policy and Terms of Service apply.