Rep. Roth: Dam closures pose serious risk to river economies
RELEASE
|
November 20, 2023
Rep. John Roth is standing with river communities today as concerns rise that Consumers Energy may close its hydroelectric dams. The company recently announced its 13 dams are too expensive to operate. Consumers is exploring whether to sell, continue operations, or close the properties.
"River communities rely on recreational tourism created by the dams," said Roth, R-Interlochen. "Complete shutdowns could cripple local economies and destroy aquatic ecosystems."
Roth represents areas dependent on the Tippy and Hodenpyl dams. He has participated in many discussions about the future of the properties. Roth said he is committed to be a voice for the people in these conversations.
In Consumers' own report on the dams in Roth's district, it estimates Tippy Dam supports 415 jobs and adds more than $19.4 million in value to the region's economy. The Hodenpyl Dam is estimated to add 343 jobs and more than $13.9 million in economic value.
In all, the 13 dams are estimated to support 2,056 jobs and more than $76 million in economic value. The report also said Michigan sees nearly $140 million in dam-related spending.
"Families are reliant on these dams being open," Roth said. "Consumers can't abandon these people with a quick way out. The company has a responsibility to ensure whatever happens is best for the communities and wildlife most affected."
#####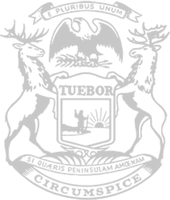 © 2009 - 2023 Michigan House Republicans. All Rights Reserved.
This site is protected by reCAPTCHA and the Google Privacy Policy and Terms of Service apply.