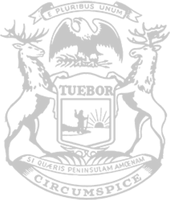 Rep. Roth child-care reforms will improve state system, help families
A series of reforms, including legislation from state Rep. John Roth, that establish a more effective, higher-quality child-care system for Michigan families have been signed into law.
Roth's proposal outlines new parameters for care providers to operate in multi-use buildings – expanding access to care closer to where families live and work while maintaining sufficient safety standards.
"This legislation came directly from a constituent who voiced concern about access to child care," said Roth, of Traverse City. "It was just one voice out of many from across northern Michigan and all over the state who need practical updates to our child-care system so the system works better for them.
"Child care is a huge chunk of a family's budget in a time where costs are going up everywhere, and access to care is critical. These new laws are a good first step in addressing these issues."
Roth's plan was part of several bipartisan bills unveiled roughly one year ago that prioritized effective care and greater flexibility as people throughout Michigan look for a child-care system that is more compatible to their needs. The proposals address underserved areas while also supporting providers who depend on adequate resources to deliver reliable care.
Other new laws within the legislative package will allow providers to share certain health and safety records online to help parents access information when making decisions regarding their child's care, create enhanced reporting requirements and usher in more concise regulation to let high-quality providers thrive while bad actors are held accountable.
"We have worked in a bipartisan fashion to deliver a better, more user-friendly approach for our state's child-care system going forward," Roth said. "Families will see an impact in terms of access. In many areas, access is the key – and families are forced into difficult decisions regarding their finances and careers without it."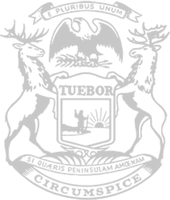 © 2009 - 2023 Michigan House Republicans. All Rights Reserved.
This site is protected by reCAPTCHA and the Google Privacy Policy and Terms of Service apply.