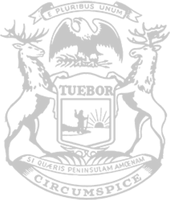 Rep. Roth casts crucial vote for Michigan residents, families with advancing budget plan
RELEASE
|
September 22, 2021
State Rep. John Roth today voted to approve a budget plan for the upcoming fiscal year that makes critical investments for people in Grand Traverse County.
The first-term legislator helped secure a total of $1.5 million within the proposal to replace pipes within the village of Kingsley that are potentially contaminated with lead. The investment is part of a larger statewide commitment of one-time funds totaling over $45 million to safe drinking water and cleanup of contaminated areas.
"This crucial funding will help make Kingsley an even better place to live, work and raise a family," said Roth, of Traverse City. "Clean, safe drinking water is something we all deserve in Michigan – and the Michigan House has stepped up to reinforce that ideal.
"We needed action for Kingsley to remedy this situation. I am eager to see the infrastructural gains that can now be made."
"This was a story of a small town reaching out to the Legislature for help and receiving it," said village manager Dan Hawkins. "Leaders in our community had exhausted avenues of finding ways to finance compliance with the state of Michigan's lead and copper rules. We were also committed to avoiding a transference of the costs onto residents in the forms of special assessments or water rate increases. In March, Rep. Roth responded to our call for help and met with a group of community leaders to listen to our efforts to achieve compliance. He committed to do his best to search for answers for Kingsley – and he did it."
A total of $195 million in federal COVID relief transportation funds will be shifted to local government for repairs as part of the budget measure. The move gets available funds directly into the hands of local communities to meet their immediate needs, instead of centralizing the funding and hoping all areas of the state get covered.
The overall Department of Transportation budget tops $5 billion without tax increases, unlike the budget proposed by Gov. Whitmer in 2019 that included a tax hike.
The budget plan also makes a $1.4 billion investment in child care to create more accessibility and affordability. Roth said the funding will help more Michigan families get back to work with less hassle while emerging from the pandemic. The child care funding comes on the heels of record-high support for K-12 education and preschool that was signed into law earlier this year.
Investments in workforce development, targeted community redevelopments and public safety are also features of the well-rounded budget proposal.
"The last year has been trying for many hard-working people and their families," Roth said. "We needed to make crucial investments that respect taxpayers while providing them with services they rely on."
The budget plan will advance to the governor for consideration with final legislative approval.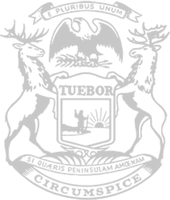 © 2009 - 2022 Michigan House Republicans. All Rights Reserved.
This site is protected by reCAPTCHA and the Google Privacy Policy and Terms of Service apply.