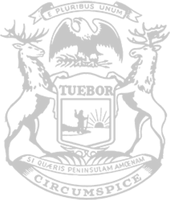 Rep. Roth calls for more state security oversight ahead of Chinese Communist Party-related projects; fights to promote economic growth
By State Rep. John Roth (R-Interlochen)
Additional oversight of economic development projects funded by state tax dollars is more vital than ever after two projects with ties to the Chinese Communist Party received state approval.
Let me be clear; I strongly support legal immigration and welcome our Chinese American allies. I firmly support and celebrate the melting pot that Michigan has become. The problem is specifically with these two Chinese companies and their ties to the Chinese Communist Party. As a state-elected official, it's my duty to protect our state from foreign adversaries.
We must do our due diligence before jumping into bed with potentially dangerous companies. The projects in question provide $3.3 billion in total for a new electric vehicle battery manufacturing facility in Marshall, and a battery plant in Mecosta County.
The Mecosta County project invites the Chinese company Gotion to the U.S. Gotion is based in Hefei, China, where the Chinese government exerts totalitarian rule over every business in the country. This company is essentially run by the CCP, therefore anybody already associated with the company is politically connected. We should be careful about allowing CCP nationalists into our country.
In Marshall, Ford Motor Co. plans to partner with CATL, a Chinese battery company with ties to the Chinese Communist Party. I am not against the Ford project entirely; I love to see U.S. companies investing in our state. However, I am alarmed by the process that took place behind the scenes. Our governor missed a major opportunity to have Ford invest in our state, so they took their business elsewhere. In turn, when the next opportunity arose, Michigan had to spend upwards of $700,000 per job to secure the Marshall project, when Tennessee was able to secure their project for about $149,000 per job.
There are a lot of very concerning issues with inviting communist-linked partners into our state, and investing taxpayer dollars into a one-size-fits all technology meant to replace the internal combustion engine – which the world has relied on for over 200 years.
My office can be reached by phone at (517) 373-1766 or by email at [email protected].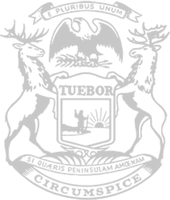 © 2009 - 2023 Michigan House Republicans. All Rights Reserved.
This site is protected by reCAPTCHA and the Google Privacy Policy and Terms of Service apply.