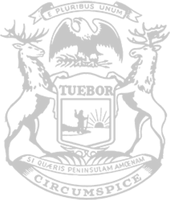 Rep. Roth: Advancing severance payment reforms establish transparency
Unanimously approved legislation also prohibits non-disclosure agreements
The Michigan House on Tuesday unanimously approved a proposal from state Rep. John Roth, of Traverse City, to rein in out-of-control severance payments made to state officials with taxpayer money.
House Bill 4591 generally limits severance pay to 12 weeks of compensation for employees of the legislative and executive branches. State officers would not be entitled to severance pay under the plan except to settle legal claims.
Former Department of Health and Human Services Director Robert Gordon was given more than $155,000 as part of a separation contract with the state and recently offered testimony before the House Oversight Committee on the nature of that payment. Former DHHS Deputy Director Sarah Esty and former state Unemployment Insurance Agency Director Steve Gray also received separation deals.
"We need to provide some transparency and accountability to people in the wake of these payments," Roth said. "They have raised ethical and constitutional questions and I believe we need to operate more responsibly with the hard-earned money of taxpayers when conducting state business – even in times of emergency."
HB 4591 also ends the state's ability to enter into employment contracts that include a provision that would prohibit an employee from disclosing factual information about an alleged violation of law and with state officers relating to the performance of their official duties. It was disclosed upon Gordon's resignation from the Whitmer administration that a confidentiality clause was included, but the two sides decided to surrender it amid public outcry. 
The legislation is part of a wide-ranging plan addressing concerns throughout the state over the governor's actions with members of her administration during COVID-19 response. HB 4591 now moves to the Senate for further consideration.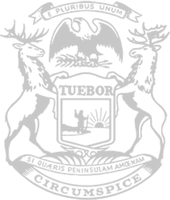 © 2009 - 2021 Michigan House Republicans. All Rights Reserved.
This site is protected by reCAPTCHA and the Google Privacy Policy and Terms of Service apply.