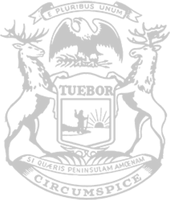 Rep. Roth: Advancing child-care reforms prioritize state's families, workforce
The Michigan House this week approved a series of child-care measures, including legislation from state Rep. John Roth, that establish a more effective, higher-quality child-care system for Michigan families.
The plan is part of several bipartisan bills prioritizing effective care and greater flexibility as people throughout Michigan look for a child-care system that is more compatible to their needs. The proposals also support providers who depend on adequate resources to deliver reliable care.
"When I talk with people in Grand Traverse County, many approach me with a similar problem – they can't find child care that is reliable and works with their schedules," said Roth, of Traverse City. "This is a profound issue for working families, especially as more people have returned to an office setting over the last few months. We need a system that works better for them, and I am working to deliver it."
Roth's plan, House Bill 5048, outlines new parameters for providers to operate in multi-use buildings – expanding access to care where families live and work while maintaining sufficient safety standards. Roth said the legislation is in direct response to a concern from a constituent.
Other common-sense reforms in the legislative package include measures allowing providers to share certain health and safety records online to help parents access information, enhanced reporting requirements and more concise regulation to let high-quality providers thrive while bad actors are held accountable.
The plan works to address troubling trends and statistics regarding child-care. State research has shown that 75 percent of children in Michigan live in areas with limited access. In addition, 10 Michigan counties do not currently have licensed slots at centers that serve children younger than 30 months. 
The legislative package, House Bills 5041-48, now moves to the Senate for further consideration.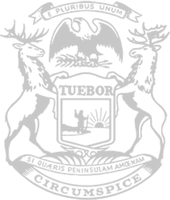 © 2009 - 2022 Michigan House Republicans. All Rights Reserved.
This site is protected by reCAPTCHA and the Google Privacy Policy and Terms of Service apply.