Rep. Rigas unveils measure to declare Jan. 31 as 'Gas Stove Appreciation Day'
State Rep. Angela Rigas today unveiled a commemorative resolution to formally declare Jan. 31, 2023, as "Gas Stove Appreciation Day" in the state of Michigan.
Earlier this month, a U.S. Consumer Product commissioner said the federal agency is considering a ban on gas stoves because they pose a "hidden hazard." After a firestorm erupted over the misguided comments, the agency backtracked and some even implied the misunderstanding was fueled by a right-wing conspiracy.
"Pardon the expression, but this is obviously just another example of gaslighting from our federal government," said Rigas, R-Caledonia. "The feds had every intention of banning this immensely important product, but when things got too hot, people tried to blame Republicans."
Rigas said it is important to recognize that any attempt to ban, forcefully remove, and or remove Michiganders' ability to purchase or own a gas stove is a direct attack on the citizens of Michigan and our Republic.
"Gas stoves provide a reliable and affordable cooking solution for many Michigan families," Rigas said. "People are also able to still cook with gas stoves during a power outage, which electric ranges don't allow. If the federal government wants to take away our gas stoves, I'd like to see them try."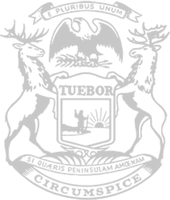 © 2009 - 2023 Michigan House Republicans. All Rights Reserved.
This site is protected by reCAPTCHA and the Google Privacy Policy and Terms of Service apply.