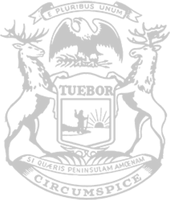 Rep. Rendon: New Michigan budget protects schools, local public services and taxpayers despite challenges of COVID-19
RELEASE
|
September 24, 2020
State Rep. Daire Rendon this week joined the Michigan House of Representatives in approving its bipartisan plan that won't raise taxes for the state's Fiscal Year 2021 K-12 budget.
Rendon, of Lake City, said despite the tight budget year the state faces in the wake of COVID-19's economic impact, there will be no cuts to the education budget. Every program will be protected, and school districts will even receive a $65 funding bump per-student across the board.  In addition, she said it has also been among her top priorities to address the teacher shortage and the declining number of newcomers entering the profession.
"I am proud to be part of a plan that prioritizes the education of our students and focuses on our educators in Northern Michigan and throughout the entire state," Rendon said. "I am also pleased the plan will offer a 'new teacher' stipend of up to $1,500, valuing their contributions as they begin their careers. It's so important our teachers know how much they are appreciated."
Other parts of the budget Rendon helped fight for include:
• Public safety by training additional Michigan State Police troopers and supporting local-level road patrols.
• Public health by committing $20 million to the acquisition of personal protective equipment (PPE) in skilled nursing facilities. The budget also includes resources supporting mental health, children with autism, and cleanup of PFAS and other pollution threatening drinking water.
• Children, families and seniors by supporting Healthy Moms Healthy Babies program, child advocacy centers, and senior citizen program grants. A pilot program will be established helping connect isolated seniors with callers who check in on their welfare.
The budget plan – contained in House Bill 5396 and Senate Bill 927 – advances to the governor for her consideration.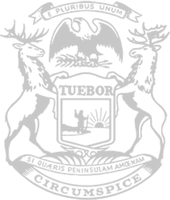 © 2009 - 2022 Michigan House Republicans. All Rights Reserved.
This site is protected by reCAPTCHA and the Google Privacy Policy and Terms of Service apply.