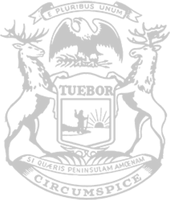 Rep. Rendon: Michigan workers and business owners deserve answers amid COVID-19 crisis
State Rep. Daire Rendon, of Lake City, today said it is unacceptable that many people across northern Michigan and the state have still been unable to access their unemployment benefits, given the staggering total number of layoffs that have occurred during the COVID-19 outbreak.
"This has been an ongoing crisis for nearly two months now, yet thousands of Northern Michigan families still haven't received a single check from the Unemployment Insurance Agency (UIA)," Rendon said. "Our families have bills to pay and need to put food on the table. They've waited long enough – too long. People want answers and deserve to have their voices heard."
Rendon said Gov. Gretchen Whitmer and her administration should have been better prepared for the onslaught of unemployment claims that followed the COVID-19 outbreak and the governor's shutdown orders that forced 1 million Michiganders into unemployment.
"It's not unreasonable to ask the governor to do her job," Rendon said. "Instead, she's been on national television raising her own political profile, neglecting the needs of her own residents. This is unprofessional and unacceptable. People continue to wait for answers, spending hours and hours on the phone or online trying to access the unemployment agency, yet Gov. Whitmer still hasn't addressed the problem."
Moving forward, Rendon said, she encourages residents to continue reaching out to the UIA and to try to remain calm, even though she understands how hard it's been.
"I have been told numerous times how frustrating it's been to be put on hold for hours at a time because of the number of calls the system has been receiving," Rendon said. "Let me assure you, the Legislature has been fighting for answers, not just with the unemployment system but also with urging the governor to ease her orders and allow people who can return to work safely to do so."
Rep. Rendon and her staff have been working remotely during this pandemic and have assisted hundreds of constituents with their UIA concerns. As always, she and her staff encourage people to reach out with their concerns or questions by email at [email protected] or by phone at 517-373-3817.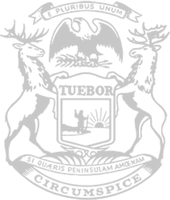 © 2009 - 2021 Michigan House Republicans. All Rights Reserved.
This site is protected by reCAPTCHA and the Google Privacy Policy and Terms of Service apply.