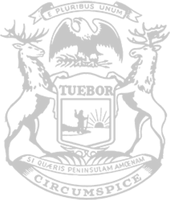 Rep. Rendon: Legislature fights for democracy in state's COVID-19 response
State Rep. Daire Rendon today said the Legislature is fighting to ensure the voices of Northern Michigan families are considered as the state continues to respond to COVID-19 by seeking intervention from the Court of Claims.
Rendon, of Lake City, said the Legislature was forced to file the lawsuit against Gov. Gretchen Whitmer because she refuses to recognize that her unchecked emergency powers must come to an end.
"By taking this unfortunate but necessary step, the Legislature is in no way discrediting the seriousness of coronavirus or the many families who have lost loved ones to the virus," Rendon said. "While we understand the seriousness of this virus, we are also extremely concerned for the thousands of Michiganders who are out of work and can't pay their bills or provide food for themselves. The best way to protect our families and reopen our state is for the Legislature and Gov. Whitmer to work together in a bipartisan way, but her one-size-fits all approach where she closes the door on us isn't working, nor is it constitutional."
Rendon said as an elected official, it's important the voices of her residents are heard.
"As I've said, the Legislature is not claiming this pandemic is over," Rendon said. "This is about restoring the balance of power between the legislative and executive branches for the people of Michigan."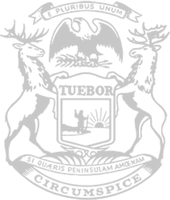 © 2009 - 2021 Michigan House Republicans. All Rights Reserved.
This site is protected by reCAPTCHA and the Google Privacy Policy and Terms of Service apply.