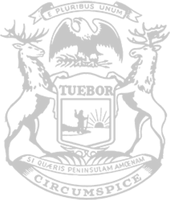 Rep. Reilly to introduce plan to protect free speech, clarify vague law
State Rep. John Reilly today announced he will introduce legislation to protect the constitutional right of free speech by clarifying Michigan's imprecise anti-threat law.
"The right to free speech is vital for the citizens of a free and open society, and our national and state constitutions both protect that right," said Reilly, of Oakland Township. "Unfortunately, a vague state law has allowed prosecution of constitutionally protected speech. We must clarify the law to target actual threats, rather than violating constitutional rights."
Lucas Gerhard, an Oakland County resident, posted a picture of his lawfully owned rifle on Snapchat in August 2019, accompanied by a message about taking the weapon with him to Lake Superior State University and making "the snowflakes melt." LSSU students are permitted to bring rifles to campus. Gerhard was arrested and charged with making a terrorist threat.
Both the U.S. Constitution and Michigan Constitution protect freedom of speech. Reilly said Gerhard's post was a constitutionally protected joke and not a terrorist threat. Reilly believes the Michigan law prohibiting terrorist threats is poorly worded and does not clearly define what a terrorist threat is.
To uphold and defend the right to free speech, Reilly will introduce legislation to define terrorist threats in a clear, constitutional manner. The plan would require three elements for a criminal terrorist threat. Under the bill, a statement would be in violation of the law if it is a true threat of violence or destruction property; is made in a manner indicating the threat will be carried out by the speaker or an associate; and would be considered in context by a reasonable person to  be a threat to themselves or a person close in physical proximity.
Reilly previously introduced the proposal as House Bill 5483 of 2020 with bipartisan support.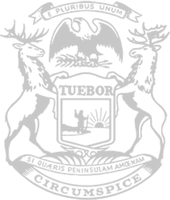 © 2009 - 2022 Michigan House Republicans. All Rights Reserved.
This site is protected by reCAPTCHA and the Google Privacy Policy and Terms of Service apply.