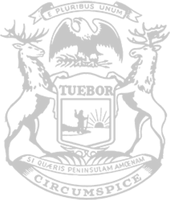 Rep. Reilly testifies on plan addressing viewpoint neutrality within social media platforms
RELEASE
|
September 18, 2019
Bill cracks down on speech suppression in the new 'public square'
State Representative John Reilly (R-Oakland Twp.) today testified before the House Communications and Technology Committee on his proposal to ensure social media networks presenting themselves to users as content- and viewpoint-neutral adhere to that framework and treat all viewpoints equally.
Reilly said the measure addresses selective censorship from such websites, noting a recent trend of major social media networks manipulating or limiting content without the knowledge or consent of their users through moderation techniques such as shadow banning.
Under House Bill 4801, it would be unlawful for a social media company to present itself as content- and viewpoint-neutral but censor, ban, shadow ban, or reduce the platform of a user on the basis of their political opinions. Social media websites could still choose to censor this type of material, but would be required to present themselves in such a way that is not misleading to consumers in Michigan.
"The term 'social media' reflects a time when these platforms were seen as nothing more than a means for people to socialize online, but times have changed," Representative Reilly said. "Social media today affects every commercial sector, offers people a way to make a living and helps shape our culture. These sites have existed largely free of oversight and accountability and it's time to take a deeper dive into ensuring that speech for all is protected. What we're seeing now is clear misrepresentation. Social media sites proclaiming themselves as viewpoint-neutral are removing content or not allowing for content to be shared and viewed equally because a perceived majority may view that content as unsavory."
If enacted into law, an alleged violation of Reilly's plan could lead to an investigation by the Michigan Attorney General. Civil fines of up to $25,000 could be imposed on the website if the offenses have merit and an individual who feels their speech has been restricted in violation of this measure would be able to bring their own legal action against an offender.
In addition to Reilly's comments, the committee also heard testimony from Katerina Klawes, a sexual assault victim who reported that Facebook blocked her statements on her own sexual assault during a time when she was being covered by national news media.
The proposal remains under consideration in the House Communications and Technology Committee.
PHOTO INFORMATION: State Representative John Reilly, of Oakland Township, provides testimony for House Bill 4801 in a House Communications and Technology Committee meeting on Wednesday, Sept. 18. The consumer protection plan ensures social media networks presenting themselves as content- and viewpoint-neutral to Michigan users will respect those self-proclaimed conditions.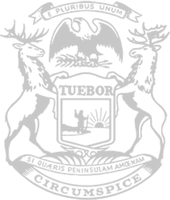 © 2009 - 2023 Michigan House Republicans. All Rights Reserved.
This site is protected by reCAPTCHA and the Google Privacy Policy and Terms of Service apply.