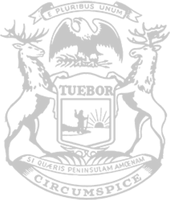 Rep. Reilly questions SOS on appointment-only system
State Rep. John Reilly, a member of the House Oversight Committee, today questioned Secretary of State Jocelyn Benson about her decision to permanently end walk-in services at branch offices.
"I have heard from many Oakland County residents about the difficulty of scheduling an appointment at Secretary of State offices," said Reilly, of Oakland Township. "Our state is the birthplace of the auto industry, but the appointment-only system is keeping Michigan motorists waiting months to get a driver's license or transfer a vehicle title. Secretary Benson should reinstate walk-in services so drivers and other residents have options that work for them."
For the first few months of the COVID-19 pandemic, SOS offices were closed entirely, and they reopened in June 2020 on an appointment-only basis. Appointments can only be reserved online or by calling a phone line. Advance appointments often fill up more than a month ahead of time, and next-day appointments are quickly reserved after they are posted each day.
Reilly questioned Benson as to whether she has tried a pilot program in a few branch offices to see whether resuming a walk-in option would work to help residents. She replied that no branch has resumed a walk-in option, but she said she would continue to consider the best ways to provide services.
"I am hopeful the secretary will reflect on the feedback committee members provided on behalf of Michigan residents," Reilly said. "Many people have expressed their desire to walk into a branch office and wait in line, and I urge Secretary Benson to consider making that service option available."
Reilly also asked about drivers facing late fees or traffic tickets if they are not able to renew their driver's license or transfer a vehicle title to drive legally. Benson said her office does not have broad discretion under the law to waive late fees, and she stated she has encouraged law enforcement to be mindful of the circumstances when considering whether to issue a ticket for an expired license or improperly titled vehicle.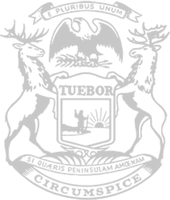 © 2009 - 2021 Michigan House Republicans. All Rights Reserved.
This site is protected by reCAPTCHA and the Google Privacy Policy and Terms of Service apply.