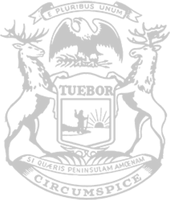 Rep. Reilly backs House COVID-19 recovery plan offering hope and help for struggling Michiganders
State Rep. John Reilly today threw his support behind a comprehensive recovery plan introduced in the Michigan House to help the state bounce back from COVID-19.
The plan initially provides about $3.5 billion in federal and state funds to help struggling job providers and families, get kids back in school and allow them to participate in sports, and bring accountability to the governor's floundering vaccine distribution program.
"This measure will put the federal COVID relief dollars right into the hands of the people who need them most – struggling job providers and the Michiganders who have been forced to the brink by a governor who shut down more segments of the economy for longer periods of time than arguably any other state," said Reilly, of Oakland Township.  "Our plan also offers badly needed accountability. Money for vaccination efforts and other initiatives will be distributed on a quarterly basis – making sure there's ample opportunity for legislative oversight to ensure resources aren't squandered."
Highlights include:
Helping struggling job providers and families: Restaurants and other businesses crippled by the governor's economic shutdown orders would be supported by a $415 million grant program, $38.5 million to reimburse liquor license and health department fees, and investments to support the unemployment benefits trust fund while providing relief for afflicted job providers who pay into the system. Families forced to the brink will benefit from federal Supplemental Nutrition Assistance Program support. Other assistance includes funding for meals for seniors, child care and development, mental health, and substance abuse prevention and treatment. The plan also includes rent and utility relief to ease pressure on family budgets, and property tax relief for job providers.
Getting kids back in school: Grant funding will help local school districts provide in-person K-8 summer school and before-and-after school programs – enabling kids to catch up on lost learning. The program is supported by stipends to help families cover costs, and financial incentives for participating teachers and staff.  Additional assistance of up to $250 per student will help districts committing to reopen in-person instruction by Feb. 15. Federal Title I support also will be distributed, and more money will support benchmark assessments to figure out where kids stand academically after this tumultuous past year. The $2.1 billion education plan is contingent upon approval of a law moving power to close in-person learning and sports activities away from the governor's administration to local health departments, which would have that authority following health metrics.
Distributing COVID vaccine more effectively and efficiently: Additional resources would be allocated periodically as needed – rather than all at once – to allow more legislative review of the process and ensure funds aren't squandered. The Legislature approved more than $50 million for vaccine distribution in December. This new plan goes beyond that with an additional initial investment of $22 million for vaccine distribution, and $144 million for COVID testing. Other resources will be held in reserve for when they are needed.
Brian Calley, president of the Small Business Association of Michigan, called the House proposal the best COVID relief plan he has seen for helping critical small businesses weather the pandemic.
"We don't have time to waste. Small businesses most impacted by the pandemic need direct relief now and that is what this plan delivers," Calley said. "It provides meaningful help and hope for the road ahead."
Reilly said the House plan does not include money for items the governor has proposed – such as Capitol metal detectors and corporate giveaways for new job creation – because those issues aren't related to COVID.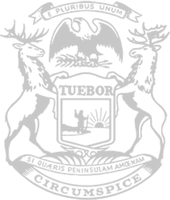 © 2009 - 2021 Michigan House Republicans. All Rights Reserved.
This site is protected by reCAPTCHA and the Google Privacy Policy and Terms of Service apply.