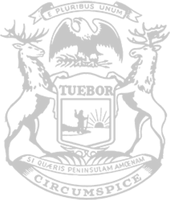 Rep. Reilly announces effort to hold state legislators more accountable, raise ethical standards
State Rep. John Reilly today announced the first House measures introduced for the 101st Legislature are part of a plan to improve ethical standards for all state legislators.
House Joint Resolution A is aimed at eliminating the lame duck legislative session that takes place after elections. House Bill 4001 requires state legislators to abstain from voting on bills that could personally benefit them or their families. Both measures together show the 101st Legislature's commitment to ethics reform in 2021.
"It's time to put an end to the last-minute, late-night partisan deal making that takes place after the election and right before the end of each legislative session," said Reilly, of Oakland Township. "Requiring a two-thirds vote on any proposal considered during this timeframe will help reduce the worst part of the lame duck period."
HJR A proposes an amendment to the State Constitution to require a two-thirds vote for passage of a bill during lame duck. If the resolution receives two-thirds vote from legislators in both the House and Senate, it would be placed on the ballot for a vote of the people of Michigan.
House Bill 4001 would clearly establish that legislators shall not vote on a bill or measure if they have knowledge of a personal or professional interest. The bill defines a "personal or professional interest" as an interest that would provide a substantial benefit to the member of the Legislature; and individual or entity to whom the member of the legislature is financially or legally obligated; or an individual or entity personally related to the member of the Legislature.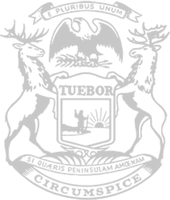 © 2009 - 2021 Michigan House Republicans. All Rights Reserved.
This site is protected by reCAPTCHA and the Google Privacy Policy and Terms of Service apply.