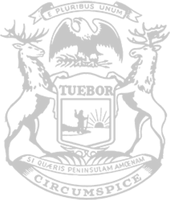 Rep. Pat Outman hears from small business owners, expresses frustration with governor's extension of restaurant restrictions
RELEASE
|
February 18, 2021
State Rep. Pat Outman today expressed frustration with Gov. Gretchen Whitmer's arbitrary coronavirus-related government mandates. The governor recently extended restaurant curfews and restrictions to March 29.
The House Oversight Committee, of which Rep. Outman is vice-chair, met today to hear testimony from small-business owners on the devastation their industry has witnessed. In January, it was reported by the Michigan Restaurant & Lodging Association (MRLA) that the industry has lost nearly 3,000 restaurants and employs 200,000 fewer people than it did one year ago.
"I have always believed continuous lockdown measures would be detrimental to the success of our small business community here in Michigan, and that position has only been solidified after the testimonials I heard today," said Rep. Outman. "Governor Whitmer's extension of the 25% capacity maximum for indoor dining marks yet another delay and lost opportunity for Michiganders to support struggling small businesses and restaurants. Our friends, family and neighbors who operate small businesses continue fighting for survival in order to provide for their families and pay rent."
The MRLA on Wednesday proposed an "economic reintegration strategy" which would base reopening restaurants on the percentage of positive Michigan COVID-19 tests, with the goal being to keep restaurants open at full capacity. The plan has different tiers that allow for different levels of reopening according to current testing data. Governor Whitmer has been unresponsive to this plan.
"As sworn-in elected officials, we have a responsibility to serve and advocate for our constituents. I do not believe Governor Whitmer has the best interests of Michiganders in mind, evident from her habit of parroting the phrase, "follow the science," while being unreceptive to the MRLA's data-driven plan," said Rep. Outman. "My Republican colleagues have supported evidence-based reopening strategies from the very beginning to responsibly support the industries most impacted by COVID-19. Governor Whitmer, I urge you to put your own constituents at the forefront of your policies, before our local businesses shutter and suffer forever."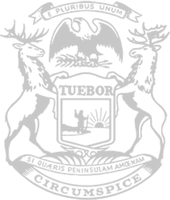 © 2009 - 2021 Michigan House Republicans. All Rights Reserved.
This site is protected by reCAPTCHA and the Google Privacy Policy and Terms of Service apply.