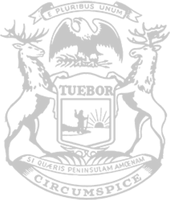 Rep. Outman's new 91st House District office is open for business
Rep. invites residents to contact office at new phone number
The new year means Michigan's new legislative districts, drawn by the state's Redistricting Commission, are now in place. Rep. Pat Outman (R-Six Lakes) now represents the people of Michigan's 91st House District, which includes most of Montcalm County and the Kent County townships of Solon, Cedar Springs, Nelson, Spence, and Oakfield, as well as the city of Belding and Otisco and Orleans townships in Ionia County.
The new district number means moving to a different office with a new phone number. Residents can contact Rep. Outman's new Lansing office by phone at (517) 373-3436 or by addressing mail to N-1195 Anderson House Office Building, P.O. Box 30014, Lansing, MI 48909. His email address, [email protected], remains the same.
Outman also announced his staff for the new term will include Legislative Director Jacob Boyer and Legislative Assistant Zach Barton, who bring with them years of experience.
"I look forward to hearing from new constituents as well as those I continue to represent," the second-term representative said. "They sent me to Lansing to be their voice in the Legislature, and hearing from them regularly helps me do that best. Please don't hesitate to get in touch with us. My excellent staff members and I are here to serve."
Rep. Outman will continue to hold regular office hours locally, but also invites residents to call, write, or email him with any concerns, thoughts or ideas about state government and legislation.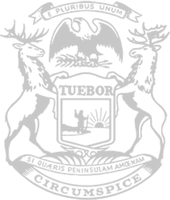 © 2009 - 2023 Michigan House Republicans. All Rights Reserved.
This site is protected by reCAPTCHA and the Google Privacy Policy and Terms of Service apply.