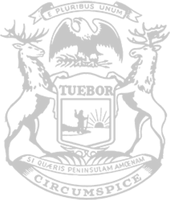 Rep. Outman votes to extend renewal deadlines for driver's licenses, state ID cards
Rep. Pat Outman and a majority of House Oversight Committee members today voted in favor of a plan to extend renewal deadlines at the Secretary of State's branch offices for licenses and ID cards for Michiganders' whose licenses and ID cards have expired.
The deadline extensions will work on a staggered basis, with renewals extended for an additional 90 days from their expiration date for those that expired between April 1 and June 30.
"For months now, a backlog of appointments paired with ridiculous wait times for in-person appointments has plagued the Secretary of State's branch offices," said Rep. Outman. "This has been a real concern for people in our communities and across the state. My staff spend much of their time on the phone with people who are consistently met with long wait times as they attempt to fulfill a simple legal duty to renew their license or registration. In normal times, this is a mundane obligation we all must fulfill, but with SOS pandemic restrictions, it has now become an impossible task to fulfill."
On March 13, 2020, Michigan Secretary of State Jocelyn Benson restricted branch offices to only process certain services, excluding registration or license renewals. The branch offices closed completely for in-person services later that same month and have only recently reopened for appointment-only in-person visits. Walk-in appointments are currently nonexistent.
"Thankfully, Secretary Benson has heard our frustrations loud and clear, and the Senate bills passed out of committee earlier today are the culmination of a bipartisan effort to fix the system for the better and for the people of Michigan," said Rep. Outman. "I appreciate the office's willingness to work together to relieve some of the obstacles Michiganders have faced over the last year. Secretary Benson has been receptive of our request to re-open branch offices for 25 hours each week, and I look forward to working together to find solutions that increase both the availability and ease of these crucial services."
A substitute was adopted during the meeting to re-open the Secretary of State branch offices for 25 hours per week. This has previously been an issue for Michiganders across the state due to Secretary Benson's refusal to reopen branch facilities for transactions. The substitute also allows for refunds to be provided to those that were charged late fees on transactions processed between April 1 and June 30.
Senate Bills 507-09 now go to the full House for further consideration.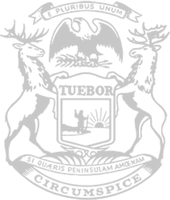 © 2009 - 2021 Michigan House Republicans. All Rights Reserved.
This site is protected by reCAPTCHA and the Google Privacy Policy and Terms of Service apply.