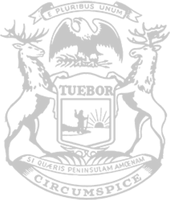 Rep. Outman votes for health care bills that put patients ahead of profits
State Rep. Pat Outman, of Six Lakes, today announced support for a bipartisan health care package focusing on three main goals: increasing access to care, providing a higher quality of care, and lowering the cost of prescription medicine.
The package includes legislation that would improve drug cost transparency for manufacturers and hospitals, give patients the right to shop for prescriptions, end gag clauses that prevent pharmacies from disclosing current medication prices, expand access to oral chemotherapy drugs, and place strong limits on gift giving between drug manufacturers and physicians.
"I came to the state Capitol so I could help approve legislation that would have a real impact on the lives of Michiganders in my district and statewide," said Rep. Outman. "This health care package is an example of what can be accomplished when we put partisan politics aside and get to work for the people we serve. Many measures in this plan address the skyrocketing costs of prescription medications, an issue that prevents patients from seeking proper care. My constituents can count on me to support these bills."
Other pieces of the plan encourage more transparency in the health care system by requiring drug manufacturers to submit reports to state regulators when they increase the cost of certain prescription medications, regulating pharmacy benefit managers to ban spread pricing and retroactive fees, and requiring hospitals to post digital copies of their charge description for public viewing.
"Many of the issues patients face when navigating our health care system stem from a lack of transparency in pricing," said Rep. Outman. "As the law stands now, pharmacists are not allowed to tell patients if a cheaper generic option is available for the treatment they are seeking. This system only pads the pockets of big drug companies while hurting those who rely on our health care system most. I fully support the transparency measures outlined in this package, and I am proud of my colleagues for pushing this plan through."
A full list of proposed reforms included in the plan is available here.
The health care reform plan now advances to the Senate for its consideration.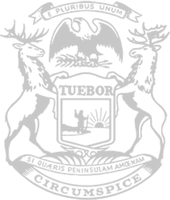 © 2009 - 2021 Michigan House Republicans. All Rights Reserved.
This site is protected by reCAPTCHA and the Google Privacy Policy and Terms of Service apply.